On a journey around cyberspace came across a very interesting website. It tracks the growth of the internet since 1995. Almost a quarter of the world's population is now using the internet.
Interestingly what I think these statistics tell us is that the internet age is still only beginning. There are another 4.5 billions users yet to join the community.
Even if you use Ofcom's UK penetrations statistics of 58% penetration for ADSL and assume that the UK being a fairly mature market, is approaching saturation point, it still leaves us with 2 billion more people yet to connect. That's a massive market opportunity for online services somewhere.
I have graphed some of the statistics for easy reading:
growth in internet usage since 1995.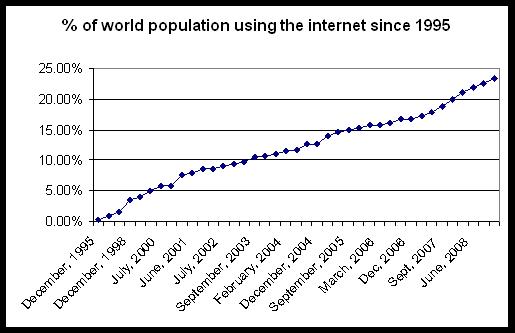 PS – sorry about the quality of the graphics. I never was any good at art at school.