Just a couple of general interest Olympic posts to go. I'm saving some work related ones for when I get back from holiday next week. The first video shows the view of the crowds streaming out of the Park after one of the sessions was over. You only got a relatively short stint at a sport for your money although you could stay in the Park to take in the atmosphere. There wasn't much seating so I don't think they particularly encouraged you to hang around.
The view was from the Cisco House balcony.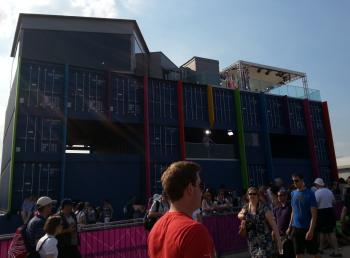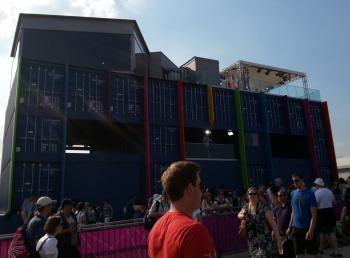 Next up are the BBC studios – looked flash on TV but actually built up on a load of containers so not so flash when viewed from the outside. when lit up at night the actual studios looked great though.
It was quite nice to be able to see where most of the interviewing action had happened on TV. It was also possible to determine which presenter was on at any given time.
There were games makers a plenty to help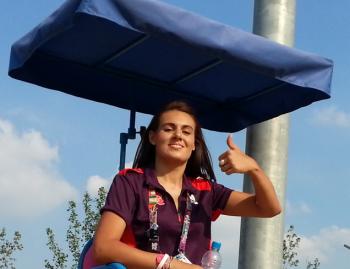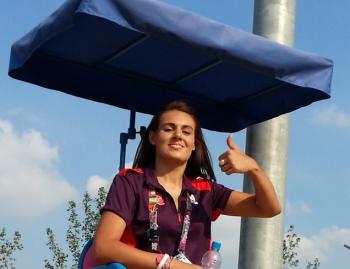 out if you needed it – usually just asking the way somewhere.
The last pic is of the BP House – a very reflective wall. The basketball arena is to the left and the athletes village to the right.
The video at the bottom is of some handball action with Hungary scoring.