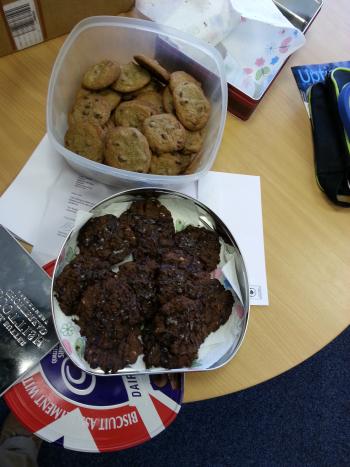 It's that time of year again – Children in need time. I guess there are always children in need but at least we get our minds focused every now and again and empty our pockets out for the cause.
This time we have cookies. Fabulous cookies baked by the wonderful people that are Kirsty Watt and Leslie Young. The good folk that are the Timico staff responded appropriately.
I offer here before and after scenarios.
The before is what the cookies looked like before they were eaten. The after is what they turned into – a jar of cash.
So this is the deal. Whoever can guess the amount of cash in the pot gets a prize. To give you a clue I asked for a minimum donation of a pound for each cookie.
As usual its a fantastic Timico mug on offer for the nearest right guess. If you get it exactly right I'll throw in a quality Timico pen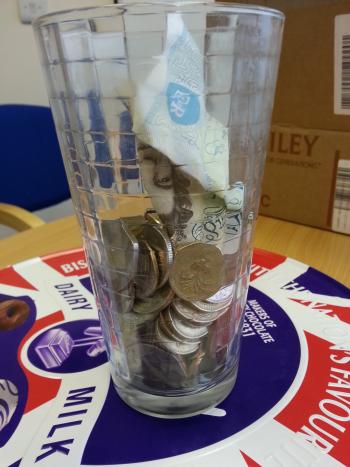 complete with the Timico Connect Host Manage branding.
Hey, you can't ask for more than that.
No staff entries allowed for this one as some of them already have a good idea how much we raised.
I'll give you until close of play Monday to enter.
That's all…