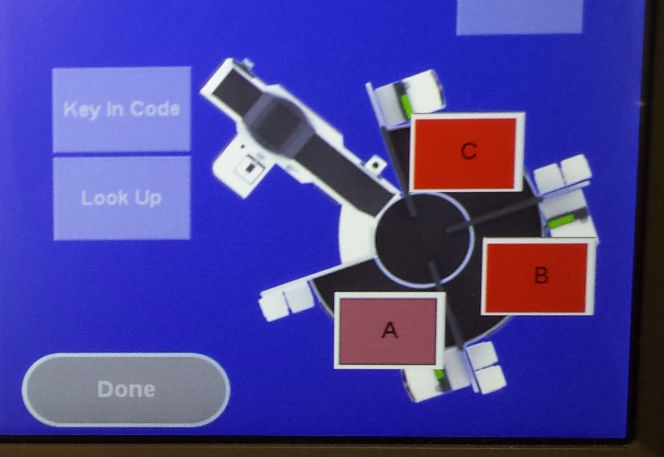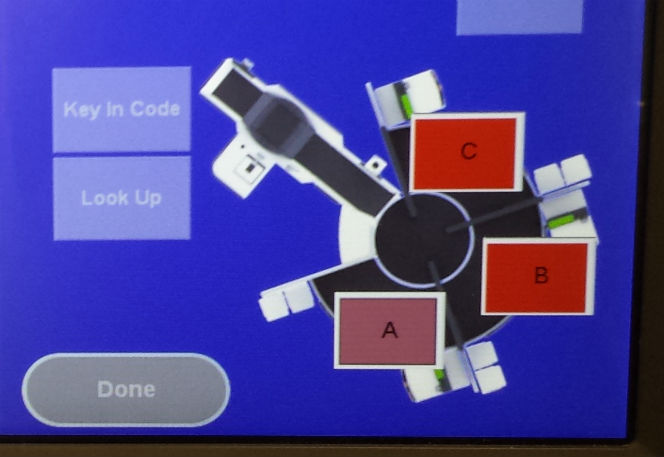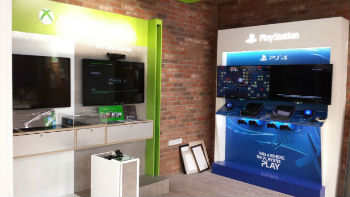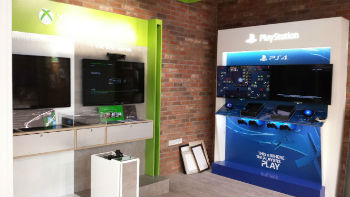 Went along to the preview evening of the new Tesco in Lincoln, a store jam packed with the latest in retail tech. This post takes a look at some of it including mobile point of sale technology and new high speed checkouts.
I wouldn't ordinarily get excited about the opening of a new shop – witness my amazement at the queues outside a new Joules in downtown Lincoln when I was walking to work one day. I live down the road from Tesco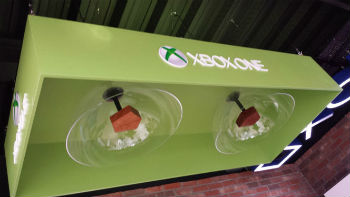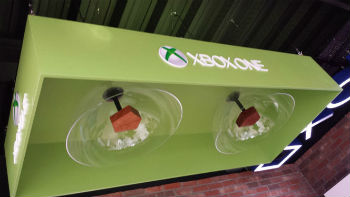 in Lincoln and they've been building a new one since forever. A few weeks ago I was carrying my shopping and negotiating the building site and happened to stop to chat with one of their managers to ask when the new gaff was opening.
The manager, Les I believe his name was, waxed lyrically, nay excitedly about the forcoming changes. "Got state of the art tech and one of the company's best young managers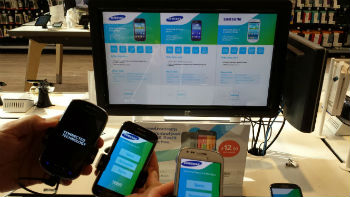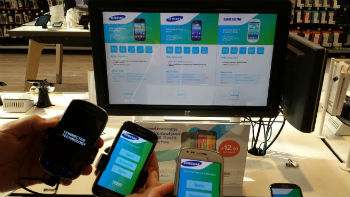 in David Walrdon". I hooked up with Dave on LinkedIn and got myself invited to the above referenced preview.
I was after tech stuff. Operating systems, frequencies, percentage cost savings, efficiencies, bandwidth. Interesting things like that. Unfortunately all I got was 80Mbps broadband and approximately 20 wifi hotspots and I could always talk to their IT guy once the flurry of activity over the opening of the new store had died down.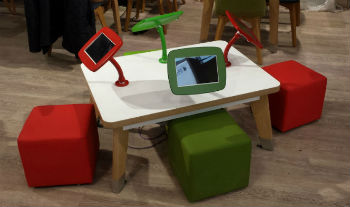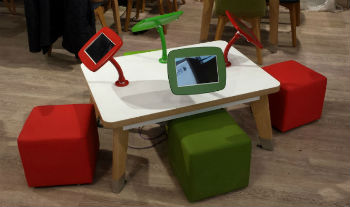 With hindsight that is fair enough. If your business is running a shop you outsource the details like how IT works under the hood. In fact you outsource everything. When a store needs a new petrol station they just order a "petrol station" and one turns up and is installed, just like that. Same goes for whole Tesco Express stores – just like they do at McDonalds.
The preview evening was really an opportunity for Tesco to show some VIPs (in this case me and 150 close friends) around and to beta test some departments. In our case the bakery which insisted that we walked away with carrier bags full of cakes and bread and then ushered us to the cafe restaurant (called Decks) where a full roast dinner was imposed upon us. Good job I hadn't eaten too many pancakes and Krispy Kreme doughnuts on my way around.
There is tech to talk about. The electrical department has some really cool stuff on show. There are screens everywhere and staff can swipe their Hudls to move the content onto these screens. Good oh. A lot easier to see things in 100 inch Technicolour HD than 7inch Hudl.
There were big XBox and Playstation displays and the former came with a sound shower whereby you could only really her the sound if you stood under the "shower". This was still being installed so  I couldn't try it out – I'm not in to games anyway. Tesco are also pushing BlinkBox heavily as a "better" alternative to Netflix. I asked the manager whether they were having any Net Neutrality issues but he didn't know 🙂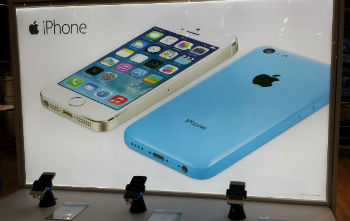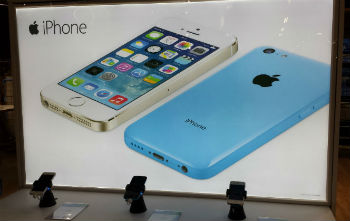 The mobile demos were v cool. When you picked up a phone the display in front of you came up with info on that phone. Pick up two or more phones and you got side by side comparisons of those phones. Note there is a limit to how many phones you can pick up… What struck me was that it would be very useful if they could have displayed Apple and Samsung products next to each other so that you could make the comparisons. The Apple marketing Gestapo do not allow this and actively police the policy. They don't want you to like 'em – they just want your money, whatever it takes.
Tesco naturally want you to hang around this area. They have a tablet play area for little kids and free teas and coffee for the grown ups. They are after PC World and Currys' business. I have been buying stuff from PC World and the experience isn't great. Takes ages to process you at the checkout, at least if you want a business VAT receipt. Their systems are archaic. Last weekend I bought a (gulp) cheap ASUS laptop. I needed one for a few legacy apps at home. It was only £250 so getting down to the Chromebook level. Build standard was not nearly as good though and no Solid State Hard Drive. What's more it had no CD drive which I didn't find out about until a few days later. The same laptop but inc CD drive was on sale at Tesco for the same £250 price. The guy at PC World didn't feel it worth mentioning that there was no build in CD drive. Either that or he didn't know. Next time I'll get it from Tesco (hopefully there won't be a next time for a legacy PC).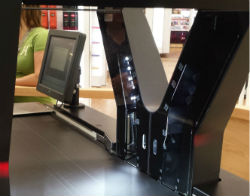 The other bit of tech on show was at the checkout. The staff were a little cagey when I asked if you could repeat their demo so that I could video it. This checkout was supposedly going to give Tesco a competitive advantage. Other superstores were looking at it. I didn't mentio nthat I'd already taken loads of pics and one partial vid. The store opens today anyway so I don't think it matters.
The checkout looked like something out of a hospital – a smaller version of a full body scanner. You just chucked your shopping onto a high speed belt and what seemed like 10 or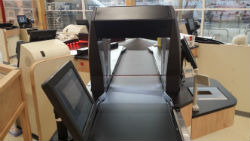 more scanners scanned it from all angles as it went through. V impressive. Any unscanned items just got picked up by an attentive member of staff and manually scanned. Dunno how they knew which ones to pick up. Should have asked but I was too busy videoing.
The store is full of lots of interesting tech for running the business. Inventory management and ordering for example.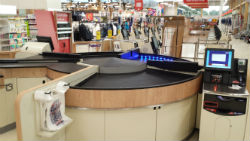 Unfortunately this is going to have to wait until I've seen their IT guy which I may get around to. Writing about retail does seem to come with benefits. In the case of Tesco it was free bread and a meal. Wandering around Retail Expo with my mate Umar from Murco Petroleum it was the free cocktails that seemed to be dispensed from practically every booth. Hic
There is only so much column space you can allocate to retail. Next up another exclusive update on the Lincoln Eleanor Cross project. You heard it first on trefor.net…
Another good read:
Retail Expo – observations on mobile devices
Update 28th June – they have stopped using the multiscanner checkouts in the way I've described here – machine kept missing items and they had to be retrieved by a member of staff for individual scanning.