1
Friday afternoon found me riding the Eurostar rails, on KoryChrome (new Samsung Chromebook 2*), pounding out on a "First Impressions" piece…on KoryChrome. Using Writebox, one of those sometimes-useful writing applications that are intended to take the distraction out of the process, I was about 700 words into it when for reasons unknown I decided to go exploring. A sparse environment — which, of course, is the point — there were only six (6) icons to check out in the upper right-hand corner (which conveniently hide when you aren't hovering your cursor over the spot), and as I was enjoying my new application and curious about it I thought I'd see what I could do with it.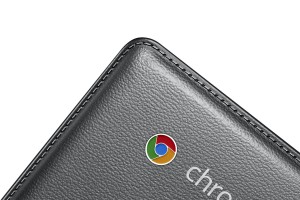 I won't get into the nitty-gritty about what the Writebox icons are for (syncing, settings, preview…the usual), except suffice it to say for the one that has me typing here now, a + symbol in the farmost left position on the very short toolbar. That particular icon opens a new Writebox file that effectively dumped my nearly-finished "Hello (again) KoryChrome" post into the ether of lost-forever 1s and 0s.
Infuriation and frustrating, yes, and the prospect of starting the post from scratch makes me shudder (still haven't gotten around to that, but keep reading)…but from the I-can-rationalize-anything perspective, I am truly glad that as I make my approach on 50 I am still able to touch the hot part of the stove.
*Handed off to me by good ol' globehopping Tref at our Pissup in a Brewery event this past Thursday at Fourpure Brewery in Bermondsey…if you missed it you are the lesser for having done so, but there will certainly be others so watch this space.
2
As long as I have the date here pinned to my short trip to London last week, I will burn a line or two on my latest experience with airbnb. Finding a reasonably-priced non-lethal-seeming accommodation for said trip that was within the Underground's boundaries proved to be quite the challenge (only later did I realize this was due in no small part to Wimbledon being among the other usual goings-on in London), but eventually I did manage to wrangle a roof and bed in the tiny Bermondsey flat of a young couple (complete with an adorable 3-month-old kitten named Binxy). This being my third airbnb experience I was hoping it would be the charm, and I am glad to report that it was just that. If you consider yourself something of a brave traveler and have not yet taken a chance on airbnb or one of the other Internet home-invite services that are shaking up the hospitality industry, well this is me adding to the white noise urging you to do so.
3
The trefor.net "Broadband Week" is coming up fast and I am furiously editing away on received submissions. That said, if you have an idea for a Contributor post that aligns with our theme there is still a sliver of time remaining to pitch it and get it in for publication next week. So if you want to see your name up on our marquee, please feel free to contact me directly at [email protected]. I will be glad to help you bring your epiphany to the page.
4
Last week in London I finally got my hands on a Samsung Galaxy K Zoom, the little-bit-country-little-bit-rock-and-roll smartphone I have been kvelling over quite a bit here since its announcement two months ago, and I was far from disappointed. With new gadgets I wait for that special tingle (usually it comes from putting fingers on the device, but there are no hard-and-fast rules about that), and once I feel that it is just a matter of determining whether its strength is enough to kick me into "Want". Consider me kicked well and good. Just need to find a way to get my provider to subsidize the pocket beast…
5
My lead-in KoryChrome tidbit illustrated for the umpteenthsomething time that I could do with a few more smarts, and I expect that my Hump Day Five wrap-up for the week is sure to remove any lingering doubt.
Hot off the Eurostar back to Paris on Friday I found myself in a rented Škoda barreling towards our tiny family hovel in Pays d'Auge's Blangy-le-Château. Over the 8 years La Famille Kessel has so often made the jaunt that certain routines have formed, including for me the ritual of connecting AppleKory up — power source, monitor converter, USB peripherals, etc — and at visit's end, disconnecting it all. Sounds simple and is simple, though early on I did once make the gross error of leaving my MacBook Pro power adapter behind. This resulted in a frantic run to the Apple Store Carrousel du Louvre upon arriving back in Paris that Sunday evening to buy a new one. As with all things Apple, the new power adapter wasn't cheap, but the impossible alternative was to go a few weeks with a single battery charge. And in the end, the €69 I pushed across for it has turned out to be quite a good investment, both for peace-of-mind (it lives in my computer bag, making it possible to always leave the original at home) and from a value standpoint (darn thing has put in 7+ years of service and counting).
So. Routine. Routine is good. And as so often happens when a routine undergoes any kind of change, things go pear-shaped. Last night, just as France was putting the spank to Nigeria to reach the 2014 FIFA World Cup Brazil quarter finals, the new KoryChrome's battery slid down to 2% and I realized I had left her charger back in Blangy. Not too long after she became just a sleek good-looking techy brick, and will remain so until the Friday following the next (or until I can suss out a replacement, of course…for a new product that is not yet for sale on the right side of the Atlantic).