The carrot cake competition was so successful that I was asked to organise another bake-off but this time with chocolate cake.
The 5 entries, shown below, were all top class and there were on 1 1/2 points separating the first and second place cakes.


The winner, with a fine triple decker offering, was Head of Product management, Andrew Massing – shown below being presented with his certificate.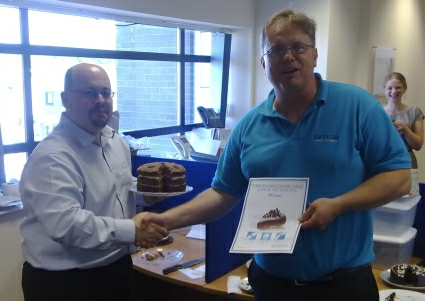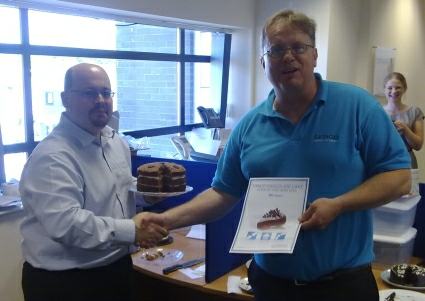 Below is me during the judging.  This is a highly responsible job that has to be taken very seriously as you wouldn't believe the competitive nature of the entrants:)