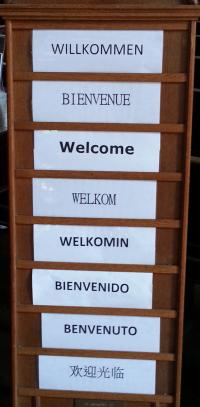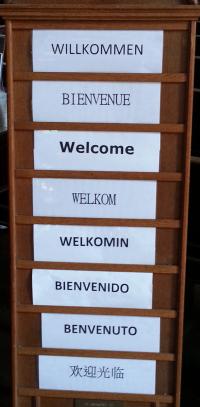 I should apologise immediately for confusing American readers with this blog title the meaning of which will be immediately obvious to UK natives especially those born within sound of Bow bells. I should explain.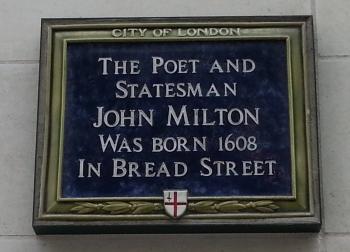 On Friday I had breakfast at Gordon Ramsay's Bread Street Kitchen with business partner Terence Long who is a good lad and a pal. I then strolled towards Bank tube station to catch the underground to Stratford. It was a pleasant morning and I had a bit of time so I stopped at a pavement cafe outside a church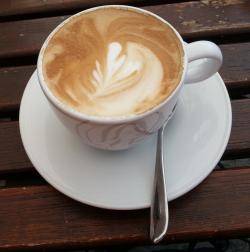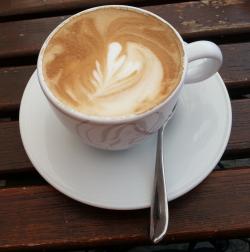 for a lahtay.
Blow me down if the church didn't turn out to be St Mary Le Bow – a Wren designed masterpiece and the original and one and only repository of the  Bow bells. For overseas readers (you know who I'm talking about) Bow bells are famous because true cockneys are born within earshot of them.
This is interesting because you probably don't know that I was born at the maternity annexe of the Royal Free Hospital on the Liverpool road in Islington.  My parents had been desperately trying to get back to Wales but I came along before they could make it.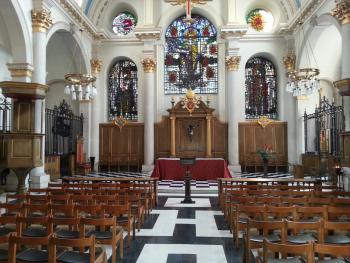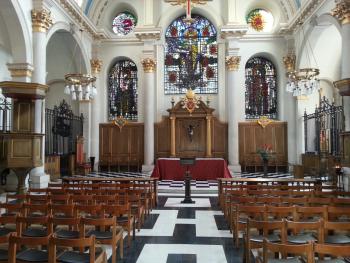 Google maps tells me that Liverpool Road is a 2.3 mile walk which taken at an easy pace can be done in 46 minutes. I'd say that without the traffic noise, which of course would not have been there when the original definition of a cockney was fixed, that puts me in with a chance of being a pearly king, guvnor. Lumme. Lend us a monkey will ya?
PS Breakfast is top notch at the Bread Street Kitchen. Probably the best poached eggs I have had. If you get a chance you should try it.
PPS this last video is a countdown from the tenth floor of the salubrious Covent Garden Travelodge. I thought it was very much in keeping with the countdowns created by the BBC for the Olympic Opening and Closing Ceremonies. Enjoy…