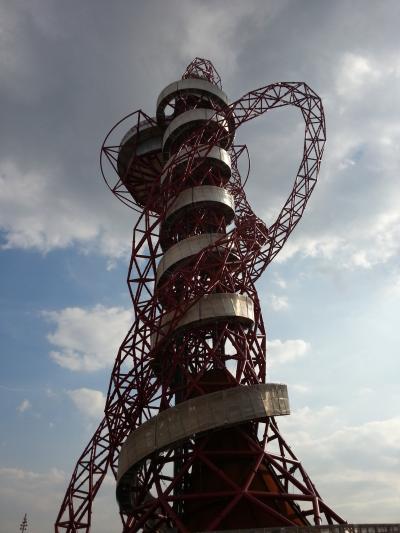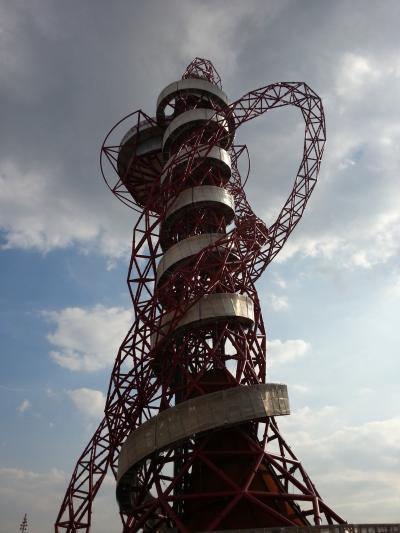 Having only just mentioned the Beatles here is another photo depicting one of their songs. At least I assume that's what it is.
It's either a helter skelter or the mangled wreckage of a train crash dumped in the middle of a waste ground without realising it was the spot they had chosen for the Olympic Park! Doh!
I didn't get to find out – no time plus I bet it takes ages to walk up to the top and you're bound to get dizzy coming down.
If I were them I'd stop using it as a slide on medical/health and safety grounds and turn it into an iconic metal sculpture which would be a far better use.