Because it is father's day I have special permission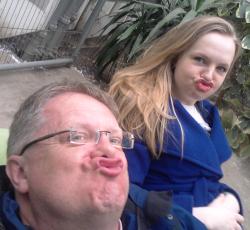 to publish some previously unseen photos of me and my daughter Hannah. They were taken earlier this month at the Sir Joseph Banks conservatory at the Lawn in Lincoln.
As you can see she is the spitting image of me.
I have entitled the first photo "Give us a kiss". The second is "Where's my teef?" and the third is "The Cheesy Grin".
The quality of the composition is clearly of the highest order though the naysayers out there  will say it is easy when you have great material to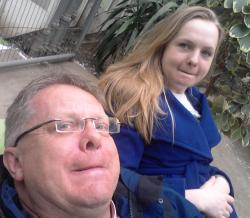 work with:)
The photos were taken with the Samsung Galaxy S2 – they predate the delivery of the S3.
Hannah is a real sport and although she has almost certainly inherited some wonderful traits her one great misfortune is that she also has my sense of humour.
I say if that is all she has to worry about she will be ok:)