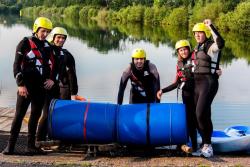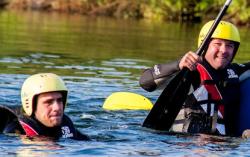 Last week we had the annual Timico watersports evening at the Activities Away lake on Lincoln bypass. As usual a great time was had by all. I'm going to let the pictures do the talking other than to say our team won by a country mile nautical league. This was mainly thanks to the raft building prowess of Ian P Christian but also of course great teamwork.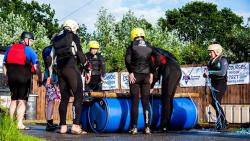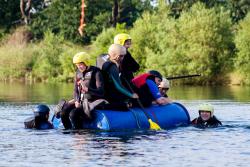 The first couple of pics are of Foxy's team – travelling hopefully but failing to make the grade. Stay away from the high seas guys.
The second two pics are of the totally victorious Hodges' team. We could have carried on to the Caribbean (man). Hoist the pirate flag. Splice the mainbrace.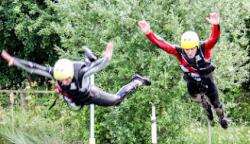 I'll finish off with a pic of couple of the lads diving into the water. Thanks to Carl Wright who stayed dry to take these photos but also got to ride in the boat:). You can see more of them on Google+.