After the Global Business Summit at Lancaster House on Friday I went to Tower Bridge to look at the Olympic rings – lit up at night. Here are a number of pics from the evening: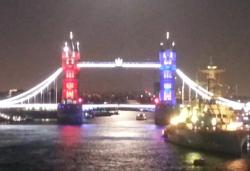 You can't see the rings in this first pic as they don't turn them on until after the light show.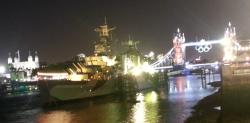 Pretty impressive setting I'm sure you'll agree.
We caught the Canadian news readers doing their stuff in front of Boris' office.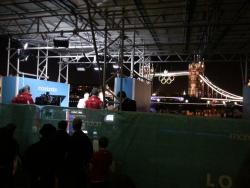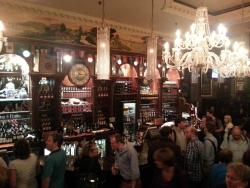 Then finally I took this photo of the inside of a nearby pub – not because I went in for a drink – just because it was so bright and colourful as I was passing.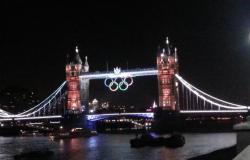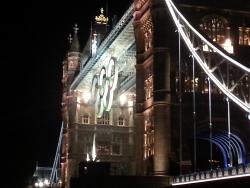 London can be a wonderful place to visit.