The great thing about mobile phone cameras is that they give you the opportunity to take spur of the moment photos when you see something nice or fun or interesting. Often I am not quick enough "on the draw". Yesterday I saw a shop called Clerkenwell Screws Ltd. What a great name I thought. I envisaged a tweet saying "need a screw in Clerkenwell?" with the photo attached. I was on a bus en route to a customer meeting but couldn't get through my phone security quickly enough (ie tap in my pin number) before we had moved on.
Probably a good job I didn't get the camera out in time really.
So this afternoon my office filled with a marvelous light and I stood up to look at the sky. What a wonderful sky. I got the camera out and captured the moment – the sun didn't move as quickly as the bus (though there wasn't much in it!) The camera technology doesn't really do the sight justice but I leave you to decide for yourself. The photo is entitled "Clouds over Newark at dusk in November" by Trefor Davies.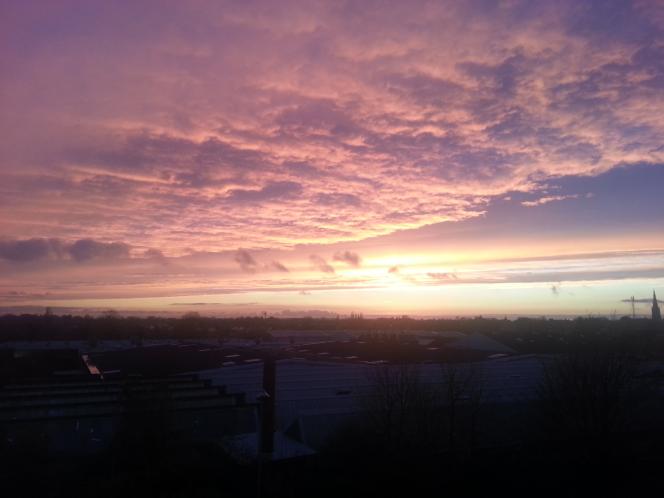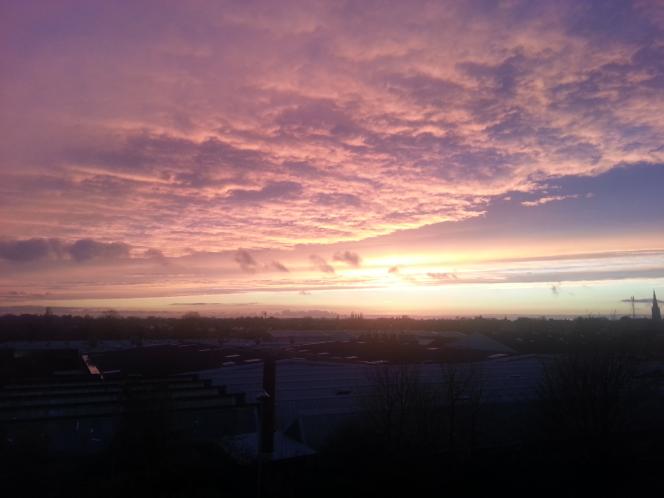 Btw you can check out Clerkenwell Screws here. I don't think they have a website.
Red sky at night shepherd's delight. That's all folks…