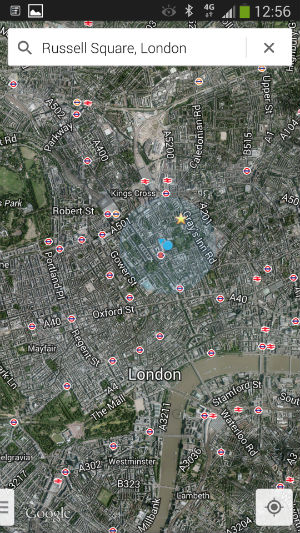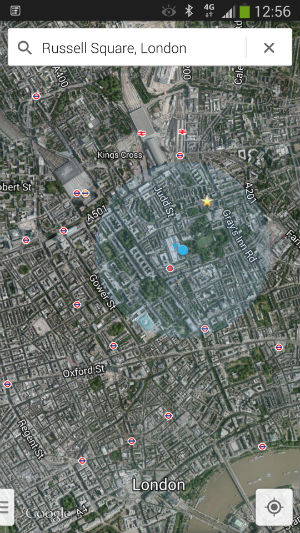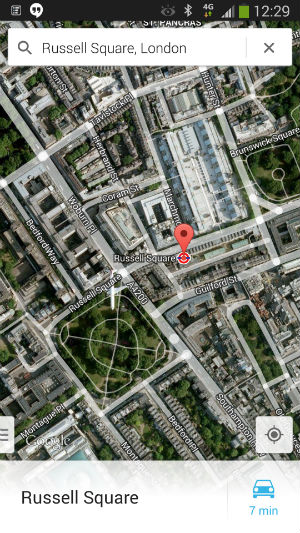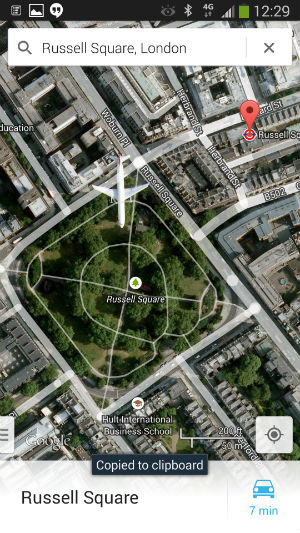 What's going on? A plane trying to land on Russell Square? Surely not? If it needed an emergency landing there are better places nearby to do this. Hyde Park for example.
Probably wouldn't have gone down well with the Royal Family. I'm sure we would have heard about this on the news. It would have hit global headlines. Unless the news was suppressed…
Makes you think doesn't it? Wasn't Russell Square closed off for refurbishment for a few weeks one summer? Can't quite remember. Maybe it was whilst they were repairing the damage to the plants and removing the wreckage, bodies etc. It's possible…
Maybe there wasn't a crash. Perhaps the pilot came in low to wave to his mum or girlfriend or someone else. It's possible. Although I'm not an expert on this sort of thing I don't think this plane is on a standard flight path so he would have taken a risk to do this. Would have got told off by his boss when he got back to the office.
Before anyone says anything I doubt whether this photo has been photoshopped. Google just don't od that sort of thing, I think. I certainly haven't photoshopped it myself.
I have to say I don't know. I just don't know what's going on here. If anyone else has any thoughts on this puzzling pic I'd be glad to hear them.
Thanks to Dan Winfield for pointing this out. He was trying to find out where my hotel was and out popped the plane! 🙂
Other reading:
Strategies for surviving boring flights