Bought an Osprey laptop bag last night. From a new GO Outdoors camping superstore in Lincoln. Officially opening next weekend but I was passing…
My old laptop bag is over ten years old. It has airbags – bought during my globe trotting days when laptops had hard drives.  Good laptop bags had airbags inside them to protect the contents from the buffeting in overhead lockers and other places where bags are tossed carelessly during the scramble to find your seat and the comfort of that first glass of champagne.
Nowadays breakable hard drives feature less and less in our lives. Certainly neither my new Acer C720  and not so old Samsung XE303 Chromebooks have one. Hard drives are rapidly heading for that huge pile of junk waiting to be recycled though not before you've smashed it with a hammer.
The old laptop bag is not only over ten years old but bits are breaking and it is desperate for a clean. The other problem with it was that the airbags took up a lot of space and didn't leave all that much room for clothes in the event of an overnighter.
The new Osprey Quasar has 30 litres of space. I did have my eye on a Vango 60+20 but the sales guy who was very knowledgeable told me that was for expeditions and was the one one he used to do his Duke of Edinburgh Award. I may yet buy the Vango but in the meantime I walked away with the Osprey and will be using it in anger tomorrow when I head to London for the ITSPA Council meeting.
I'll let you know how it goes 🙂
That's all folks. You know it makes sense…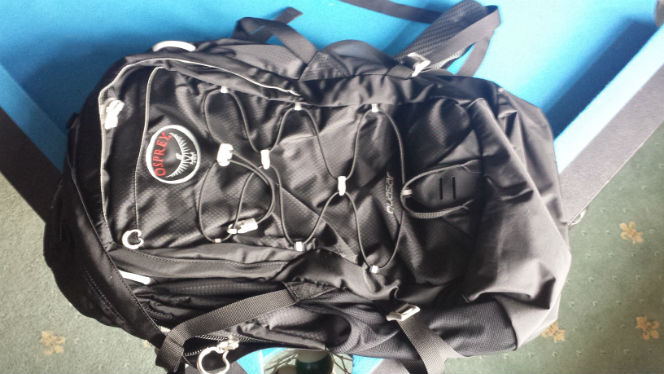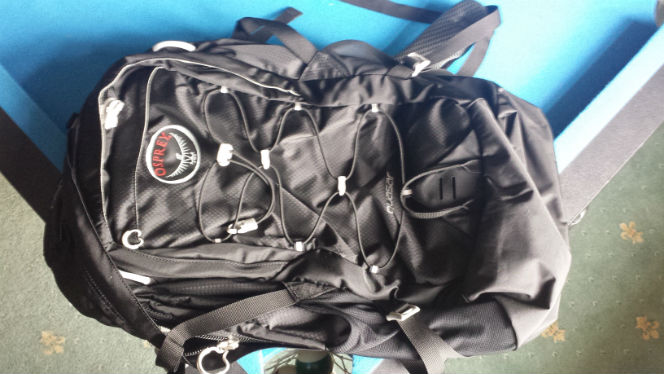 Other bag stories: