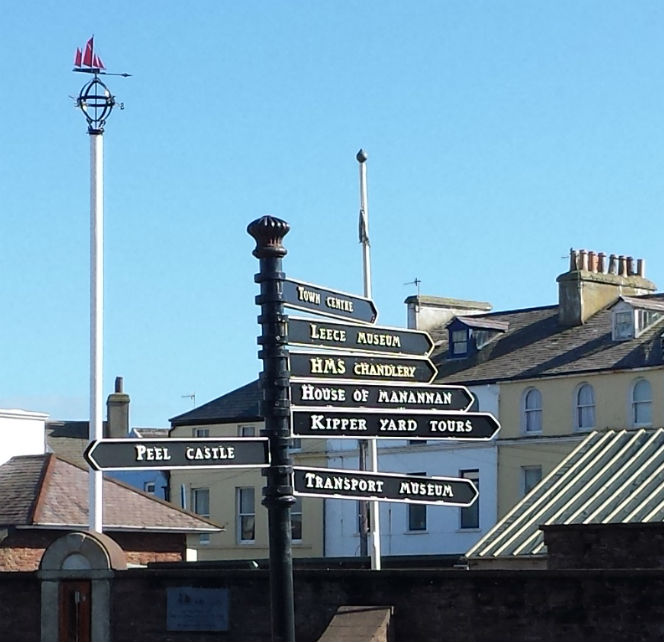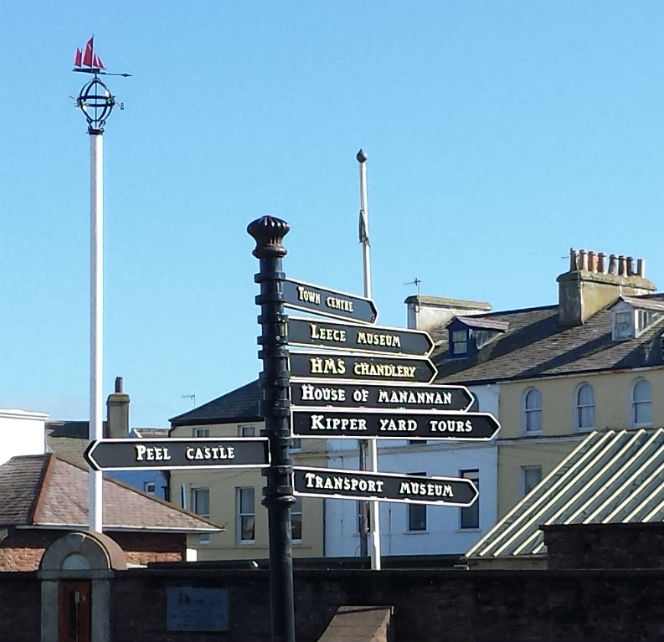 I like a good sign. This one is a particularly fine example at the end of the promenade in Peel, Isle of Man. It is a very helpful sign especially if you are looking for a tourist attraction.
We have visited each attraction many times. I particularly like the chandlery which has lots of useful supplies for the seagoing type: ropes, pulleys, blocks, sou westers etc. Although the sign mentions "Town Centre" Peel is actually a City because despite only being a small town it has a cathedral.
The panorama is the view towards the beach from the breakwater in Peel. The view has changed very little since Victorian times. The @harbour_lights cafe and the Davidsons ice cream parlour are just right of centre. Clicking on the image brings up the full size 6ish Megs original and you might be able to zoom in.


Look out for other holiday snaps from the Isle of Man during this week's vacation:)
Other Isle of Man posts: