CashConverters in Lincoln are selling a second hand HP Chromebook for £199.99.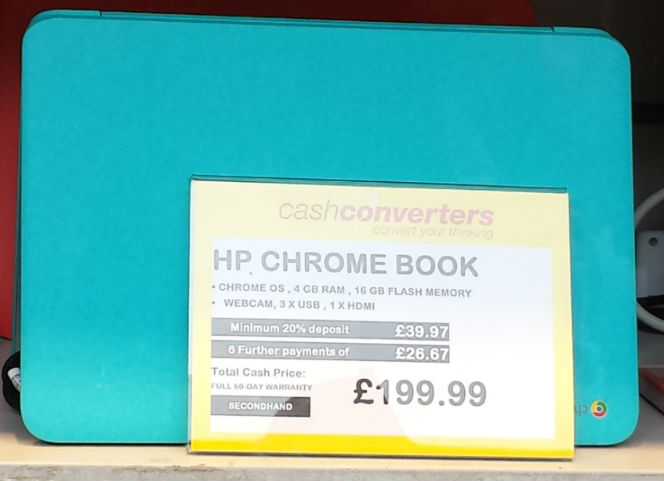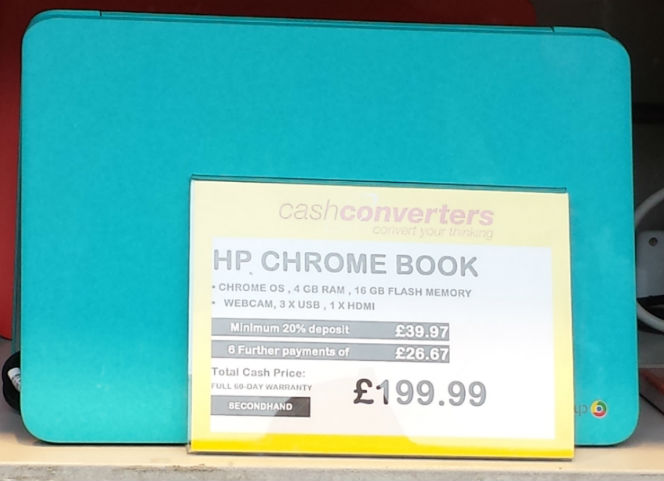 Caught my eye in the window as I was walking home from work yesterday. Second hand Chromebook for two hundred quid?! When you consider that I paid £180 in VAT for the Acer Chromebook I'm using to type this post makes you wonder how clued up the management at CashConverters are about this sort of thing.
I suppose they are offering easy terms.