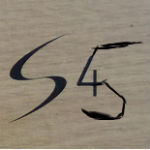 There is light at the end of the dark tunnel of phonelessness. Emails have been received:
(from the insurance people) Good news, Your mobile phone has been repaired and is on its way back to you by our courier DPD.
Kind Regards,The Repair Team.
(from the courier) Your Lifestyle Services Group order is due to be delivered on Tuesday 6th May by DPD. Please ensure that someone is available to sign for your delivery. Lifestyle Services Group
(from the insurance people) Good Evening,Your handset has been repaired and will be despatched within three working days by courier and will need to be signed for.Kind Regards,The Mobile Phone Insurance Claims Team
This is indeed good news although the third email also mentioned that I "should receive a text or email from DPD confirming your one hour delivery window". The text didn't provide me with that window and I have a meeting in town that morning so I could miss them. Will have to look into that one.
In my Day 5 without a phone post I mentioned that screen size and response time were the two main factors going against the Galaxy Mini. A few more days and I now realise that the fact that I don't have my address book in the phone is a real nuisance. I don't know who is calling or anyone's number when I want to call them. Now I could stick my Google credentials in and get all that but it will confuse the phone as it already has Kid4's info in and I don't want to mess it about. To all intents and purposes I'm treating it as a good old fashioned mobile phone (a GOFMP – the POT of the mobile world).
Perhaps more significantly is the lack of a camera. Yesterday I spent the day at the Lincoln RFC grand opening with former club captain and TV sports anchorman John Inverdale cutting the tape. There were loads of photo opportunities. Blokes  struggling to play rugby again having hung up their boots years ago for example. It was a hot day!
We also had the best Spitfire flypast it has ever been my privilege to see. We get these a fair bit in Lincolnshire as the Battle of Britain Memorial Flight is based here. I often find mysef running out of the hause to look up to the sky when a Spit or the Lanc flies past. Yesterday we knew exactly when the plane was due and it duly arrived to order. It flew in low as if on an attack run. Did this three times then after the last waggled its wings and off it went. The Spitfire was low enough to very easily read the wing markings and would have been a perffect photo or video opportunity for sharing with (avid) readers of the trefor.net weekend section.
Alas this was not to be as I will not get my SGS4 back until Tuesday. As you know.
It has to be said I miss my phone. I realise that there was once a time when we walked the earth without such appendages. People will say it didn't seem to harm us but consider this. Average life expectancy has gradually increased during my own lifetime. This will be down to a combination of many factors and some of these factors will involve the mobile phone.
I'm not talking about a device I can use to make phone calls on the go. I'm taking about the all singing all dancing computer I use to track my walk times to work, send highly relevant and often amusing tweets and Instant Messages to friends around the globe, monitor the movement of shipping across the maritime world, post interesting blog articles from wherever I am, read the papers, send and receive emails, mark emails as spam (:)), translate menus into a recognisable language, check my finances, help me find a destination when I'm on my way somewhere for the first time, find train times, book train tickets, plan holidays, serve as a timer for the perfect poached egg, find bbq recipes, watch TV, get involved in video hangouts, research business opportunities and contacts, take photos and make videos. I'd better stop. The list is endless. I do it all from my mobile phone. Making phone calls is a very minor part of its functionality.
I have missed my phone.  The one thing I haven't missed is checking the damn thing every other minute to see if there has been an update! Nevertheless I am very much looking forward to getting it back which will, I'm told, be sometime on Tuesday. Hooray
Yours
Seriously mixed up of Lincoln
Follow the broken SGS4 screen saga and other related posts:
Day 5 without the broken SGS4 – big screen/little screen/responsive screen
Day 3 without a phone
First night without a phone
Mobile phone insurance claims
This iPhone is dead