Trefor.net welcomes VoIP Week guest contributor Colin Duffy, CEO of Voipfone and ITSPA Council member
ITSPA and Voipfone are both 10 years old this year so perhaps it's a good time to look back at how the industry has developed.
Back in 2004, VoIP was just becoming sexy; Skype had made a big impact on international telephony revenues and was in the public eye — particularly amongst students and those with family overseas. Perhaps more importantly for the industry in general, though, was the acceptance of two technologies: SIP (Session Initiation Protocol, which has become the international standard for VoIP telephony) and Asterisk (the brilliant open source PBX software that allowed anybody to build a telephone switchboard either for their own office use or as a Hosted Service Provider). The combination of these two technologies has efficiently killed the old TDM-based PBX and is well on the way to killing ISDN circuits.
Of course, VoIP couldn't have been as successful as it has become if it wasn't for the growth in broadband provision to home and office. In the early days, ITSPA was concerned that the entire industry would be strangled if the Internet Service Providers blocked VoIP, and net neutrality was a much-discussed issue. As it turned out it, ISPs have not stood in the way of VoIP and the two industries have learned to live together fairly peaceably, give or take a few issues surrounding the routers of end-users. Now, the main net neutrality issues correlate to the mobile networks, some of which are grimly determined to keep VoIP off their networks, despite advertising the Internet as a main selling point. (The Internet minus some of the services that the Internet provides is not, in my view, the Internet, it's Internet Light.)
We also dealt with VoIP regulation worries. Ofcom seemed determined to treat VoIP as something requiring separate legislation, in a 'there be dragons' sort of way, whereas ITSPA took the view that this was not necessary. ITSPA lost that argument, however, and — in one of the strangest of many strange meeting I've had with Ofcom — we managed to convince it that VoIP Service Providers needed to provide 999 services. Burning grannies were a big thing at the time…
In 2004, it seemed that most of the new businesses developing VoIP products were aimed at the consumer, and the newly named VoIP for Business event was loaded with them. I couldn't see the point as Skype had made that market free. And sure enough, within a year or two those new businesses had mostly disappeared. Only Vonage survived and launched a large TV and billboard marketing campaign the likes of which has not been seen since.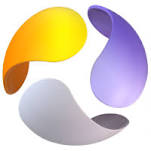 Right around that time VoIP became a hot Google search term, though this has significantly declined as VoIP is now recognized as just a technology, and nowadays what people are searching for is just reliable telephone service. When people stop talking about the technology and instead want to learn about services, price and features, that is when you know you have the beginning of a real market.
ITSPA has grown quickly into an active and credible trade body with over 70 members. And as a sign of increasing mature industry, Voipfone won the Queen's Award for Enterprise and became the first telephone company to win the Institute of Customer Services Award for Customer Focus.
Not a bad 10 years for VoIP, and the next 10 look to be no less interesting.
VoIP Week Posts: