Breaking news – the shed is finished, or as finished as its going to get. Still a few bits of side panel need patching but it ain't gonna happen.
The two images below represent the state of the shed first thing this morning, covered by a tarpaulin because it had no felt on it followed by the finished job.
Note Joseph who is sat on on top of the shed is modelling a LINX tshirt. Very appropriate for the job especially seeing as the next LINX meeting is this coming Monday/Tuesday. Big thanks to Joe whose B in GCSE woodwork is really starting to pay dividends. Made a lot more sense for me to send Joe up to do the dangerous bits. After all had I done it and fallen off I might have been badly hurt.
Joe's hammering technique is top notch and worthy of an A grade. Examiner must have had a bad hair day or something.
In the interest of continuing with the mundane aspect of this "breaking news" I am pleased to announce that I didn't need that second roll of felt after all and will be taking it back to Wickes straight after lunch. Hey £21 is £21. Jobs for this afternoon include taking Kid4 to the cricket nets followed by lighting the barbecue.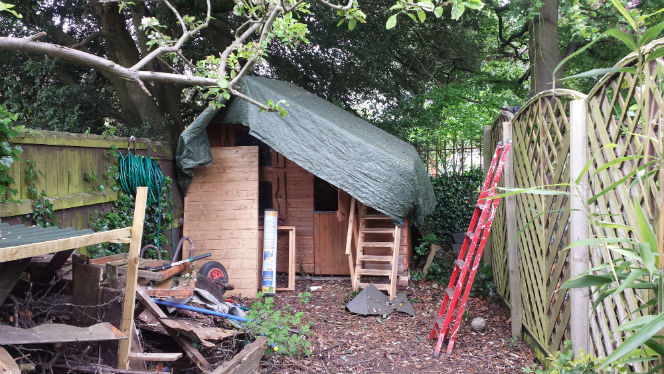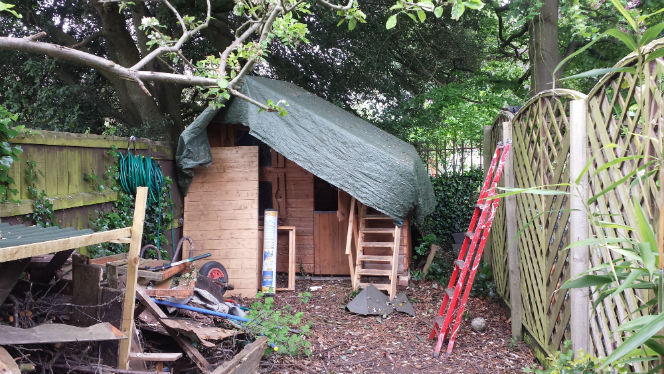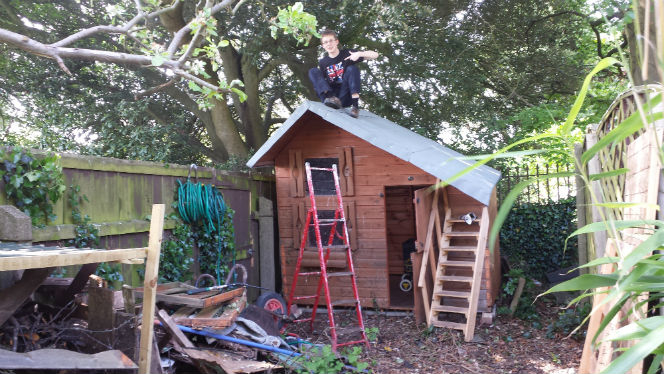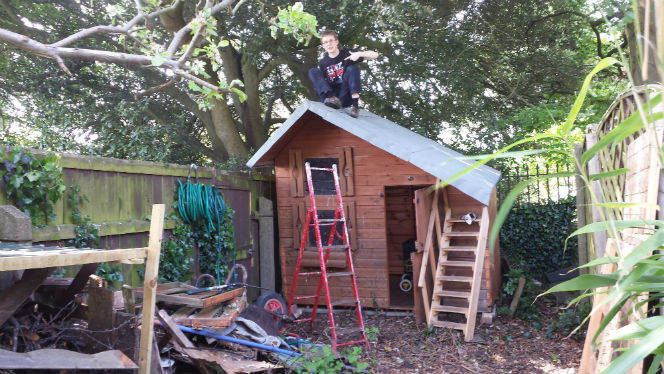 If you liked this shed post you will definitely want to read our other terrific shed related content:
Partial shed
The shed disassembly
The online garden shed – the answer to privacy issues