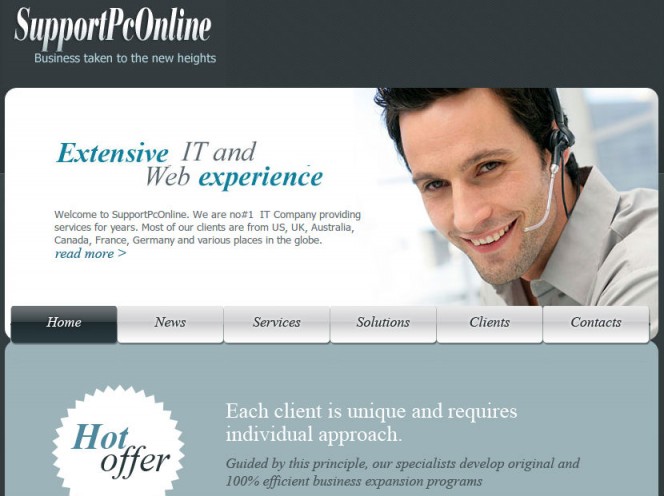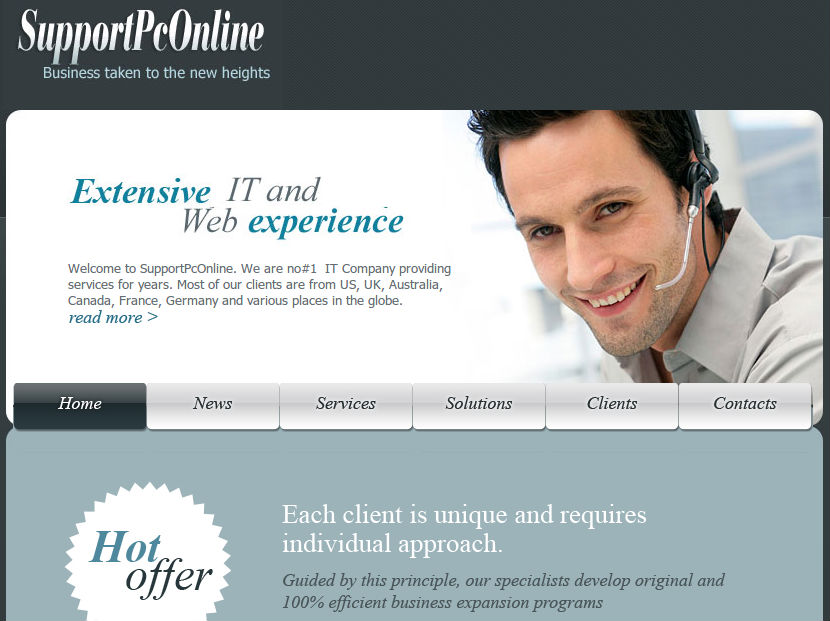 Quite excited to receive another Microsoft "we need to check out yourPC" scam call. It's been nearly a year since speedytechies called. This lot were called supportpconline. Their attentive advisor Alex gave me their url to check out  http://www.supportpconline.com/index_microsoft.php but it wouldn't resolve to that – I could only access their index page.
I note that in order to find out who the owner is I need to visit privacyprotect.org. I'm not that bothered. Recording of phone call :
I bombed out after about 10 mins. He got a bit frustrated that I was using a Chromebook and not a Windows7 PC. I said who on earth would want to use a Windows7 PC. It gets scammers trying to take control of it:).
Took a spin round their website. It has a wonderful table showing the services they offer (doesn't mention the extortion of cash1 by pretending they are fixing something bit). Love the way that "silver" is lower than "standard" and that economy is the best service level. Clearly a bit of reverse psychology going on there. "Our best service is our cheapest", presumably:). They have inbound lines for the UK, Australia and the USA which presumably must be their main target scam markets. Sweden gets a fax number. Bit odd innit!
Note the Vista upgrade service, only available to Exclusive and Economy subscribers. I'd be a bit pissed off if I'd paid for the Premium service (or higher) only to find it didn't include Vista upgrades. Having said that if I was stupid enough to have a Vista based PC then I'd deserve anything I had coming. That's their niche – the exploitation of the technically unwary.
In the interest of research I took a look to see if they had a Twitter account. They don't seem to. Don't they realise that they need a social media presence in modern online business world. Huh!
Ok that's enough for now. Stay tuned for more scam phone call posts s they happen…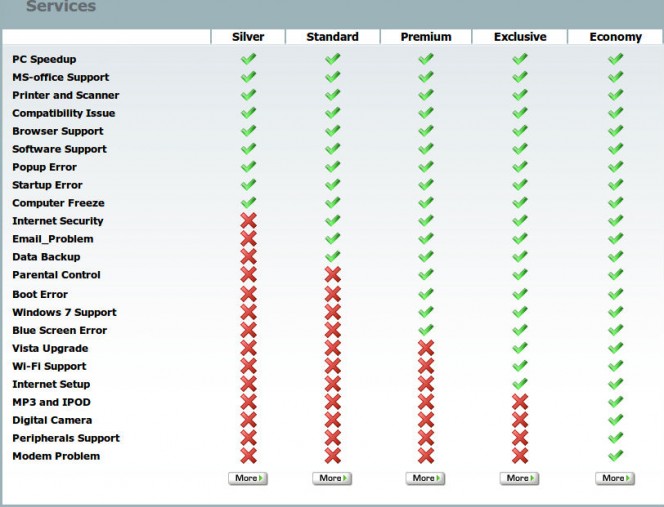 More "hard to believe how good these posts are but it's true":
Gone phishing
Another accursed PPI text
Please call 08445718136 
1 It is only fair to add that at no point in this call was there an attempt to extort cash as we didn't get that far in our relationship. However it had all the hallmarks of such a call. Should supportpconline get in touch with convincing evidence that they aren't scammers then I will wholeheartedly apologise. It could of course have been someone misrepresenting themselves as supportpconline.