EE subsidiary Orange appears to have avoided a slippery situation by amending its terms and condition for mobile internet use
The pic below is a screenshot of a YouTube video ad published by EE on July 31st 2013 to push Orange PAYG mobile. It majors on the fact that you get "a shed load of data" (1GB) when you top up your Orange mobile PAYG sim with £10. It's an attractive ad.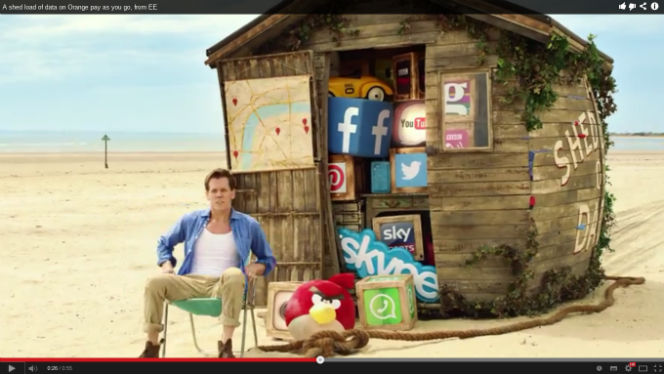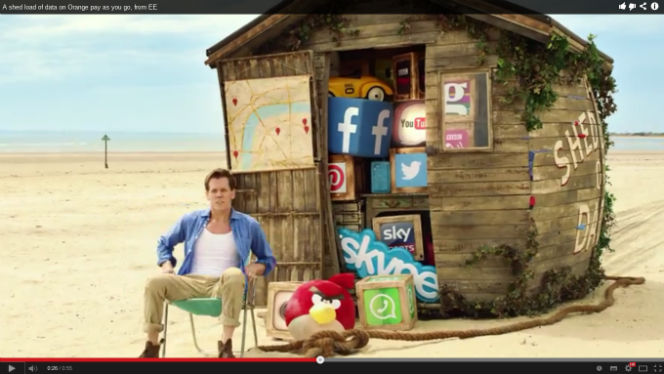 However this advert was misleading as it explicitly showed the logos of Skype, Whats App, YouTube and  SkySports. Whilst the guy in the ad doesn't specifically mention these services the impression you get is that you could use your shed load of data to access them.


What the average punter doesn't know is that the EE t's & c's for Orange at the time specifically prohibited the use of these services. Page 45 in issue 12 (September 2013) of EE's booklet  (EE81006958_0913)

contains lots of very small print of "legal stuff" – in other words its customer terms and conditions.
Page 45: Internet on your phone/data tethering for consumers
ORANGE DATA (including mobile broadband): Mobile internet browsing or tethering (whether as part of an inclusive allowance or not) is not to be used for other activities (such as non-Orange internet based streaming services, voice or video over the internet, instant messaging, peer to peer file sharing).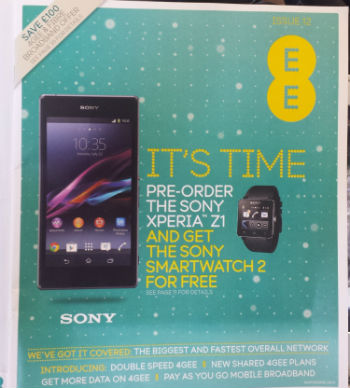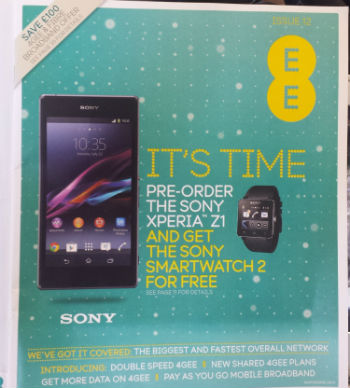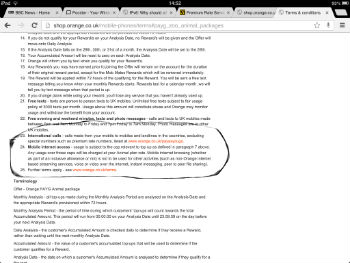 In their November brochure the TCs and Cs appear to have been changed and VoIP is now allowed. No mention is made of the other services previously proscribed but presumably this means they are also allowed.
Over the past 12 – 18 months The UK VoIP industry trade body ITSPA has been complaining to regulator Ofcom and others that some mobile networks have been exhibiting anti competitive practices by specifically banning the use of Over The Top VoIP services on their data services with Orange being a specific culprit.
The EE response has been that older networks can't cope with the levels of data traffic generated by these services and that the restrictions were imposed to protect other users' traffic.
EE now seems to have relented. I doubt that this was down to any ITSPA pressure though this may well have helped. More likely in my mind is the fact that a lot of Orange's network traffic will have moved to the newer 4G service which will have freed up some bandwidth on the older 3G network making VoIP more palatable.
The final inset picture is of the latest EE T's & Cs showing the change in terms. Click on the image for a pdf of the full page. It's nice to be able to put this episode behind us. Well done folks.