I've been rolling my sleeves up at our Docklands Datacentres today. Having decommissioned all our old 155 Mbps STM1 pipes and replaced them with 622Mbps STM4's we are now gearing up to replacing the 622's with resilient Gigabit Ethernet connectivity to the BT21CN network.
The picture below shows part of the rack containing our first ever 155Mbps connection.  For those interested this was an STM4 partitioned into 4STM1's.
For those not interested the real point is that this complete rack that was originally pretty much dedicated to hosting our central pipe connectivity to the BT ADSL network can now be replaced by a single port in a 3U chassis. You can get around 13 of these switches in a rack, each with potentially up to 15  GigE connections. In theory that's up to 195 connections instead of just 4 with 313 x the bandwidth.
That's progress folks.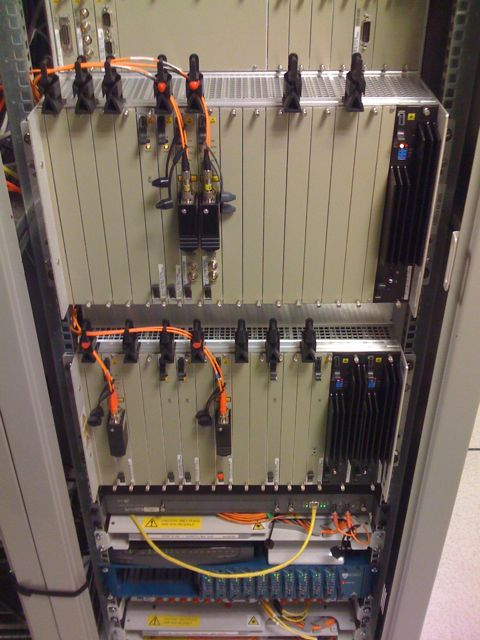 Old STM4 chassis. Couldn't get the whole rack in view. This is only half of it.