Three photos – first one showing a "normal" street cabinet next to a FTTC cabinet. The latter is much larger to be able to take the DSLAM kit. Exciting stuff eh? Thanks to BT for the pics.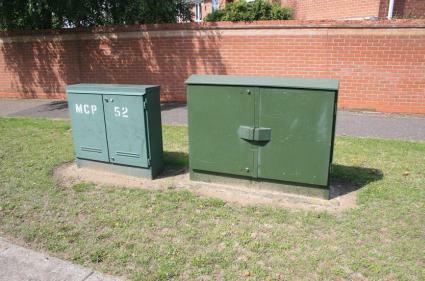 Second photo shows inside of a cabinet – no DSLAM in it yet.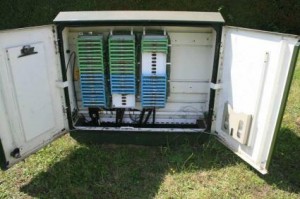 Third  photo shows a cabinet with DSLAM kit in it. I will check the first two are right because they do look different.  FTTC cabs are definately bigger than normal ones.