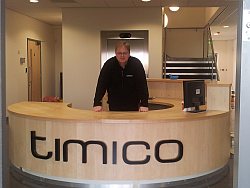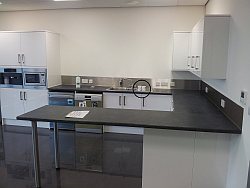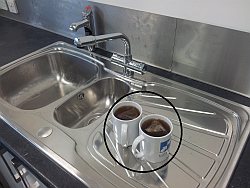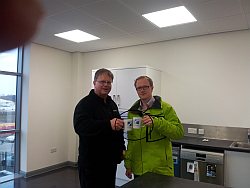 Some more photographic action from the new data centre – we get the keys next week and today we have been in doing some preparation.
Firstly we installed a small server with some basic utilities to get us up and running when the meaty kit arrives on Monday.
Then we made a cup of tea – the first in the new kitchen – yay.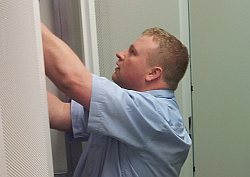 OK question for you.  How many engineers does it take to install a switch? Click on the photo of Will to find out.
Last but not least ever wondered what a 10Gig fibre connection looks like? Well prepare to be disappointed – see below.