We had an A List party at our house on Saturday night.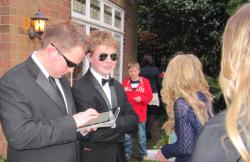 The full monty – marquee in the grounds, caterers, fully manned bar and state of the art entertainment system etc etc. We even had security – nothing too in your face except at the initial checkpoint on the door. All very polite.  Although the men at the door were hard bastards they were fully trained hard bastards in dinner suits, all very discrete but you know they were there. You felt safe.
Your name, as is customary with these events, had to be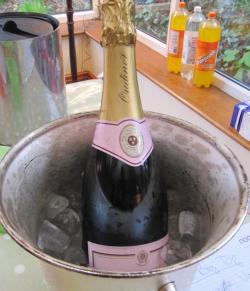 on the official guest list, all pre-approved. Nobody got in who wasn't meant to get in although the queue at one point ran down the drive and all the way round the corner.
And now we get to the point of this post which is that all of this was organised on Facebook. The attendee list was kept on an iPad by one of the doormen and everyone was checked off as they came in through the door. It must only be a matter of time until Facebook moves in on Eventbrite's space.
Much of this party was organised online – lights, music playlist (iTunes), flooring, giant buzzer game (no idea what you call it really but the buzzer went off very loudly if the hand held thingy touched the wire). The music ran off an iPod and the DJ used a turntable / mixer app on his iPhone.
The only manual bits were the cake order from the bakers up the road, the food and booze from a large multinational retailer (could even have ordered that online for home delivery but part of the fun is going there and choosing) and the sound system which was borrowed from a mate (many thanks to Jeremy Dawkins of Next Event for this). I did also call the very excellent 18th Bailgate Scouts to ask to borrow their marquee though that too could have been done via email.
Other than handing out the cash & vetting the proposals there wasn't much for me to do. I now have an adult daughter who will I'm sure repay me many times over by occasionally remembering her old man when she flies the coop and makes her own way in the big wide world. I will if nothing else be able to keep in touch with her on Facebook 🙂