Should BT have to publish broadband availability map?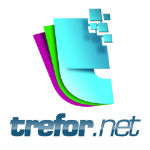 We keep hearing complaints from many quarters about the lack of transparency related to the Government subsidised Superfast Broadband rollout into the "final third". Should BT be compelled to publish broadband availability map?
County Councils are apparently seen to hide behind "non disclosure agreements" signed with BT that prevent them from disclosing details of broadband plans.
Having sat on the Broadband Panel for Nottinghamshire the input from BT was that it whilst they had an outline plan for target broadband rollout areas this would be very much subject to change when detailed site surveys were made of conditions on the ground.
For example at a community that might have been down to get broadband the survey may have disclosed that significantly more cost would have been involved in servicing the area that originally planned. Because there was a fixed sum of money available for the whole project the continuation of delivery of broadband to such a community might jeopardise its roll out elsewhere.
If a village thinks it's going to get broadband and then finds it isn't this is likely to cause huge consternation amongst residents. Broadband, or the lack of,  is a very emotive subject. I understand this and BT's desire to avoid the negative PR.
However this lack of transparency is giving rise to too many questions. Does BT have a hidden agenda for example? I am not party to such an agenda but in my mind it has got to a point where someone in authority somewhere should take it out of the hands of BT and the Councils and reveal the detail of the plans.
The cry from BT will be that it would be revealing information of value to its competitors. Surely if we the taxpayer are in large part funding this rollout then the whole competition issue should be irrelevant. The framework for the project put in place by BDUK seems to have scared every other network operator away anyway.
Unfortunately the people who might take action are politicians and civil servants who will stand safely behind the line of red tape left over from the extra large roll that was used to wrap this project in the first place.
Roll on fibre to the premises from multiple competitive operators. Roll on Gigabit to the home. Roll on roll off ferries! 🙂
Rural broadband rollout slips by 2 years.