Poignant phonebox photo
There is something about a photo of a phonebox taken using a mobile phone camera. It's almost gloating. An icon of the past captured by the technology that rendered it obsolete. There should be an air of dereliction about the picture. Sadness. There isn't. I'm smiling  though the photo is not helped by the fact that it's a cloudy day.
I may have asked this one before but it's worth asking again: when did you last use a phonebox?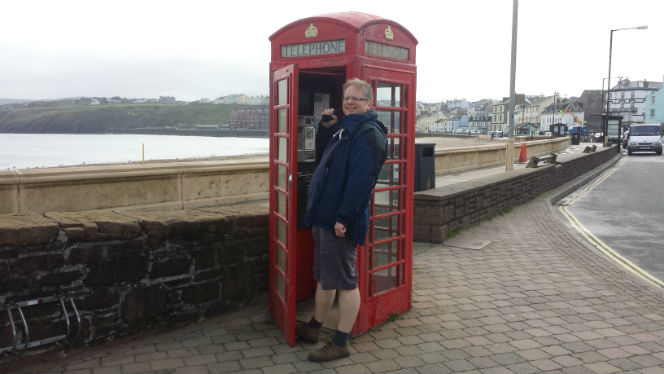 Other posts containing images of phoneboxes:
HTC Desire HD review
What to do about automated spam calls to mobile
Non internet use > neo-monsaticism