webrtc monetisation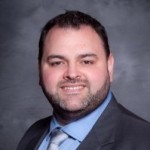 Carlos Aragon, Senior Solutions Marketing Manager at GENBAND, asks 'how might UC vendors and service providers profit from WebRTC'? Carlos has extensive experience with both mobile and fixed-line UC services, Unified Communications as a Service and WebRTC. Today, he is intimately involved in GENBAND's Hosted UC offers to both service providers and enterprises.
Last week, I fielded an interesting question on WebRTC.
"If WebRTC is an Open Source technology, how can companies like yours profit from it?"
While I provided a fast answer to the customer (time is crucial when dealing with customers), I believe this topic is worthy of further discussion. Firstly, we need to clear up some misconceptions.
Open source software is not always free
There are still people out there that have this equation locked into their brains:
Open Source = Free
And it is partly true, just partly. First, not all open source is free, it depends on the license that you get with it. For example, there are open source projects that are free for personal or educational use but when you want to use it commercially you have to open your wallet.
Even if the software itself is free e.g. Linux or Asterisk, there are still ways for individuals and companies to profit from it: training, installation, operation, maintenance, professional services… The list of profitable options is quite large.
In the case of WebRTC in particular, the technology behind it is not totally open source. Yes, the HTML5, Javascript and CSS3 technologies that constitute the basis of WebRTC are free. The codecs, however, are a different story, not all were free until recently.
H.264 is a royalty bearing codec and there was some friction with it because an open project like WebRTC could not use a for-profit codec. VP8 was proposed but its lack of hardware acceleration on mobile devices was a serious handicap. In the end, WebRTC made both codecs mandatory thanks to someone else taking the royalty tab (in this case Cisco via their browser plugin).
So now that WebRTC is truly free, and ignoring for now the training, consulting and professional services opportunities, there are still other ways for companies like mine to make money.
The do-not-throw-that-away factor
Contrary to what companies try to force on consumers – that everything has an expiration date and we are supposed to discard old products and embrace the latest novelty – when it comes to their infrastructure and assets they want to make them last as long as possible.
Sometimes the motivation is their own amortization schedules, other times it is because of their existing customers and this is particularly true for Communications Service Providers (CSP). Customers that are happy with a service or a device take a long time to accept a new technology (especially if the user experience changes and it means they have to learn how to use it).
If everyone exclusively used a WebRTC browser (like Chrome, Firefox, Opera) all the time, it would be feasible to have every person in the world communicating using pure WebRTC and most CSPs would go out of business or relegate themselves to the role of a broadband pipe provider.  Reality however is somewhat different. Almost everyone out there has a phone, whether it is mobile, fixed or attached to a business PBX and these phones are not going to disappear anytime soon.
There needs to be a connection between that legacy phone world and the new web world and that is where companies like GENBAND are leading the way in WebRTC. We were the pioneers in launching a WebRTC Federation Gateway that provides the interworking (signalling and media) between the traditional CSP networks and the WebRTC browsers. CSPs are willing to pay someone a little money to preserve their larger investments while, at the same time, enable their networks to find new revenue streams facilitated by WebRTC.
And if that WebRTC Federation Gateway also brings SDKs for iOS, Android and Javascript to allow the developers to save time interconnecting to the CSP's network, then you have another community that will be willing to pay a reasonable fee.
But not everyone wants to build applications or maybe they don't have the skills for it. In that case, there are companies such as SAP or IBM and other specialist developers that will be happy to build the WebRTC applications for a cost.
And if someone wants to build an application that benefits from WebRTC, how will they interconnect it to the telephone network? What if they are a small developer? In this case, it is better to get a platform-as-a-service solution such as Kandy that allows them to access and use the real time communications features that they need for an affordable cost.
So where's the webrtc monetisation?
WebRTC is a new frontier where there is a lot of land ready for the taking, and whoever comes first and does a good job building a brand, a reputation and a good service and product portfolio will harvest the fruits. Here is a summary of the areas related to WebRTC where profit can be found:
Network Federation – products or cloud services that provide interconnection between the legacy networks and the new WebRTC world. Includes signalling and media.
Application Development – companies or individuals that build tailored applications for service providers, enterprises or organisations.
Professional Services – Network design, planning, consultancy, installation & commissioning, operation & management, maintenance, troubleshooting, support, etc.
Training – Technology training, user training, product literature, as with any new technology, there are people who have the knowledge and there are people who need the knowledge.
Platform-as-a-Service (PaaS) offerings – the middleman that wraps the real time communications services into a package that developers can embed into applications easily and affordably.
These are the ways I could think of. If you have any more, or you don't agree with these. I would definitely like to hear about it in the comments.
Try out WebRTC for yourself… GENBAND KANDY is a real-time communications Platform-as-a-Service that provides access to voice, video, rich-messaging and collaboration services using WebRTC as an enabling technology.  Developers can sign up to KANDY and start using their free accounts to run Quick-Start tutorials before integrating into their own applications.  ITSPA UK members can enter their KANDY applications and ideas into the GENBAND UK Summer of Apps competition. http://www.trefor.net/events/webrtc-apps-competition/
Read my previous post on WebRTC monetisation on trefor.net. Loads of posts on WebRTC in general on this site here.
Read the previous posts in this Genband sponsored WebRTC week:
The disruptive potential of WebRTC to communications networks by Greg Zweig
The role of the reseller in a software world by Chris Barley
WebRTC and Client Container Technology by Ralph Page
Another step forward for telecommunications for business by Peter Gradwell