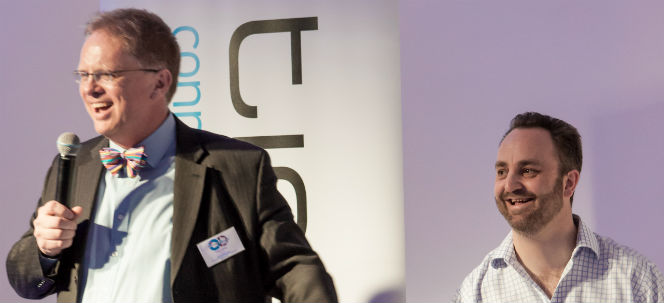 VMware CTO EMEA Joe Baguley was the guest speaker at my monthly CTO Third Thursday lunchtime discussion session yesterday. These are hugely useful debates over lunch on a subject relevant to today's IT Director. We have a guest speaker and on this occasion it was Joe Baguley, CTO of VMware.
We heard about developments at VMware and the strategic direction in which the company is going. This isn't good news for everyone. VMware are currently pushing out software defined networks and software defined data centres. The idea is that all the smarts are provided by VMware and all the end user IT Director has to do is provide low end commodity hardware. Not what the likes of Cisco, who are VMware partners, would want to hear.
The lunch lasted from 12.30 until 5pm so we covered a lot if stuff. I'll leave you with one interesting snippet. Apparently Googler uses laptops for its cloud services. In this way if the power to the datacentre goes down the machine itself provides the UPS via its own battery. Innovative I say. I don't know any more detail than that but it certainly sounds plausible.
The header is of me and Joe at the Timico Cloud launch earlier in the year. I forgot to take pics yesterday!
PS very personable bloke Joe 🙂