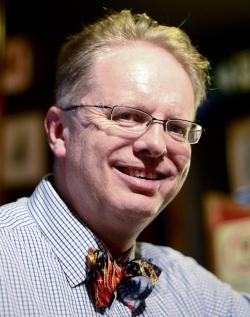 Good news for the Internet Service Providers Association ISPA with Facebook joining its membership ranks. The trade association is becoming increasingly relevant in a world where there is a constant threat of regulation. We have to be careful that regulation does not stymie the explosive growth that has characterised the internet since its inception.
The argument is often a difficult one to get across. For example the debate over preventing access to pornography to children or how to approach the issue of online surveillance for the prevention of crime. On the face of it none of us want our kids exposed to porn and we all want to stop crime but there are wider ramifications to our personal rights and privacy that need to be well understood before anyone signs up to some of these proposed measures.
We have to have a grown up approach to the subject of internet regulation and have to be sensible to the fact that in a world that has moved online the problems have moved with it. It is fair that those that we pay to we pay to protect us should expect our cooperation when they ask for help in doing this. It isn't always palatable to say no though sometimes it needs doing.
ISPA has over two hundred stakeholders and therefore has a difficult job in treading a line that is seen to be acceptable to all. The trade body by its very nature has also to work in very close cooperation with government departments, often helping to shape draft laws before they hit the public eye.
ISPA does a very good job of this and is also streetwise enough to understand how to approach "problems" such as the Draft Communications Data Bill that can sometimes be thrown out of left field1.  It is therefore an an endorsement of the organisation that the likes of Facebook and Google want to throw their weight behind it and I look forward to working with the ISPA team in 2013.
1 that's the "on" side for the cricketers amongst us, at least the right handed ones.