Just got back from the Lincolnshire Show. It's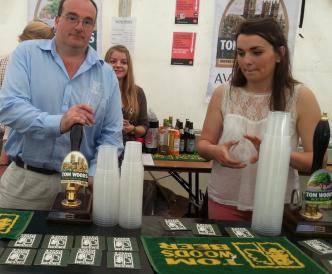 a great day out with the family. I've got a lot to talk about but in the interest of getting a post out today I offer a short one with a wood based theme. The sticks in the header are actually biros – I thought it was a good photo and I bought one for my mate Jamie whose birthday party I am going to on Saturday.
The inset photo is of a pint of Tom Wood beer being pulled. Tom Wood is a local Lincolnshire brewery. Excellent stuff. They were also selling Piper's crisps, another local product.
My diary is rammed tomorrow so look out for a post on tractors on Friday. You know it makes sense.