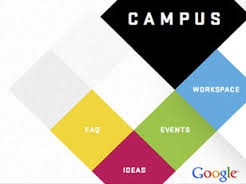 If you work in the Unified Communications industry you need to know about Web RTC. You can either Google it or come along to ITSPA's Web RTC workshop at the Google Campus on 14th May to find out more.
This workshop is intended to provide a fairly detailed drill down into the workings of WebRTC and is suitable for the VoIP tech community. It includes an introduction to the technology and presentations and demos from a number of companies involved in the area. We will also be having a few beers afterwards, natch.
These events are seriously worthwhile attending. More details below – the event is open to non ITSPA members so git on down.
Tuesday, 14th May 2013, 14:00-17:30
Google Campus, 3rd Floor
4-5 Bonhill Street, EC2A 4BX London
Part 1: Technical background and introduction
Presentation from John Parr (Crocodile Rich Communications Systems) and Rob Pickering (IPCortex)
Part 2: Demos and real-life implementation: products, services, and more
Speakers TBC – Google, Drum, IPCortex, Crocodile Rich Communications Systems, Voxhub
Part 3: Roundtable discussion/panel and audience Q&A
Discussion moderated by Trefor Davies on the impact of WebRTC:
What are the challenges, opportunities, and threats – to software phones, video market, fixed infrastructure and more?
Reserve tickets here: http://itspawebrtc.eventbrite.co.uk/