Last week we reported the building of a terrific new woodstore as an amenity for the Davies household in Lincoln. Check out the amazing video here.
Well not all the wood is going to be allowed into the wood store. The smaller branches and rotting bits of old furniture ain't gonna make it. Nosiree Bob1. Having bought a shiny new gas bbq last summer we no longer use our fire pit to cook food. In fact we haven't used the gas job since last summer either but that is somewhat of a digression. What better use for a fire pit than to light fires? Eh?
This morning I rubbed two sticks together and got a blaze on the go. Been piling the condemned bits of wood on to the the point that the firepit is now full of ash and I'll need to wait until another day to finish off the job. Will get some good potash for the plants out of it.
Just in case you ar wondering, and I know that statistically some of you will be woosses of a nervous disposition, it is all perfectly safe. I am on the committee of the local boys scout group and have watched how they light fires. At no point in time was the fire brigade likely to have been called for. After all it is Mother's Day and firemen have mothers too you know. The last think they need is to be called out to a fire started by some idiot when they were supposed to be doing the roast potatoes.
That's all for now. Got to take a shower to rid me of woodsmoke. Ciao amigos.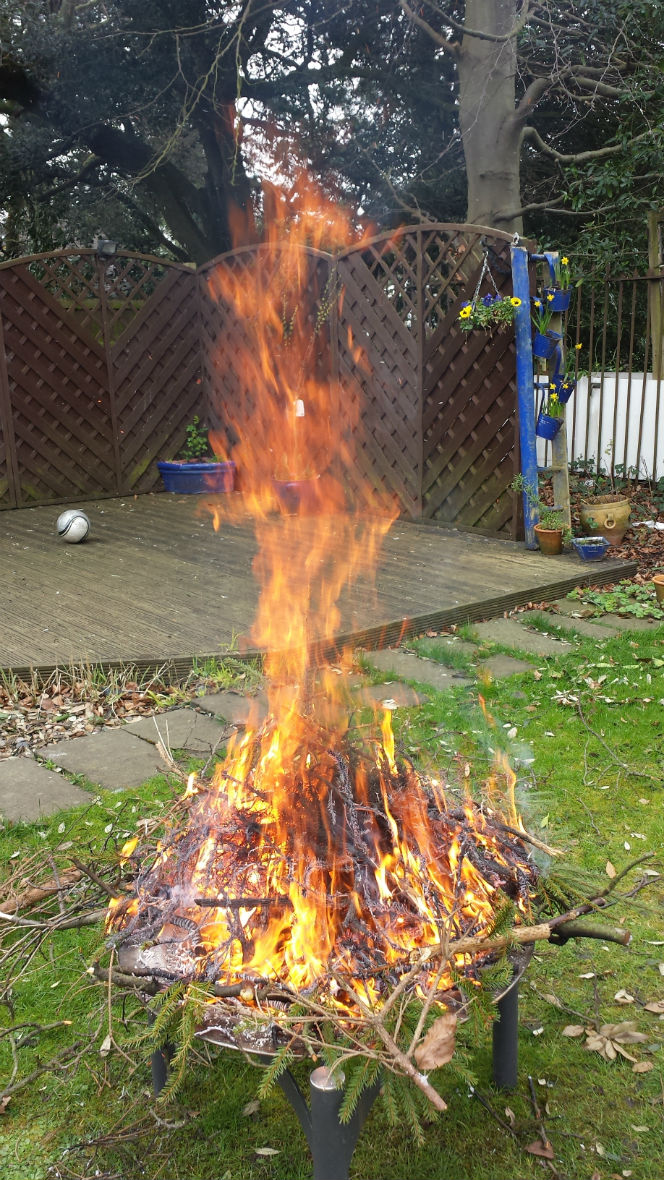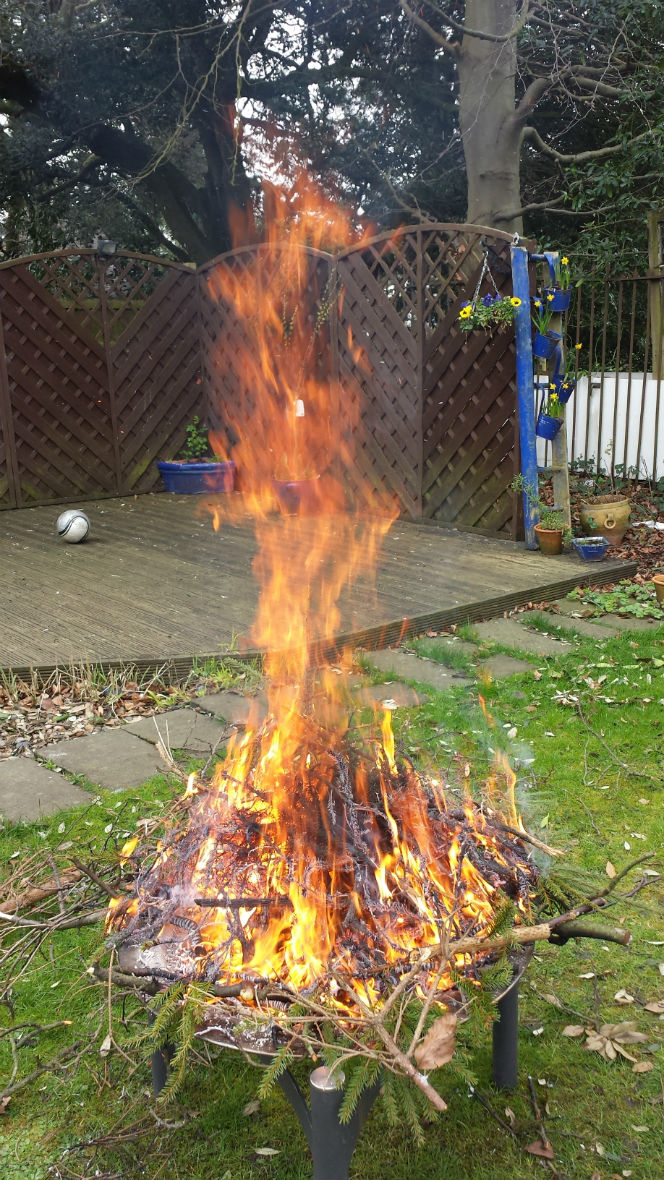 Other fire based posts:
Plough pub fires chef just before Christmas
Fireworks on bonfire night
Chromebooks, backups and crackling open fires
1Wossgoin on? Yesterday it was Franglais and today it's Americun!