We operate a fair play system at Timico. Staff who work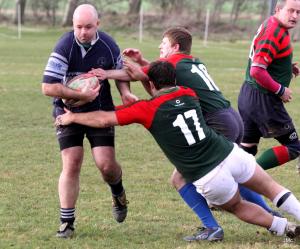 hard during the week are allowed out on Saturday afternoon to engage in a recreational activity of their choice1. A happy employee is after all an effective employee.
Some of the sales guys play rugby and last weekend Steve Hodges, Andrew Fox and Guy Beales formed the mainstay of the back line for Newark 4ths versus Notts Paviors 4ths.
Apparently they scored half of the points. The first three pics show Andrew Fox bursting through his tacklers then driving forward to score a crucial try that no doubt crushed the Paviors' morale and set the game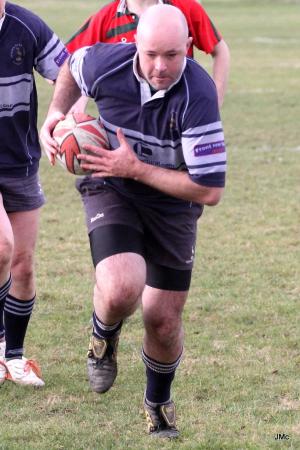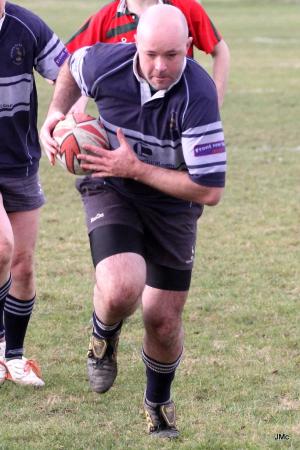 up for the home side.
The other pics are of Steve Hodges. In fact there is a caption competition for the first one at the bottom. The best caption gets a bottle of red I have been keeping in one of my desk drawers for a special occasion. The second photo shows Steve running with the ball. He must have beaten his tacklers because there is no sign of anyone else in the shot. Either that or it was taken after the game.  You can decide 🙂
In a similar vein I note that England were beaten by Wales at Twickenham on Saturday – bad luck chaps.  Should have taken advantage of the 10 minutes that we were a man down really. I'm going to Cardiff on the 9th March to see Wales play Italy –  if anyone is in town that weekend let me know & perhaps we can meet up.
You can have till end of play on Friday to come up with a winning caption. This competition is open to all comers including Timico staff.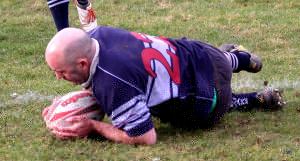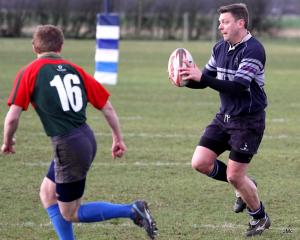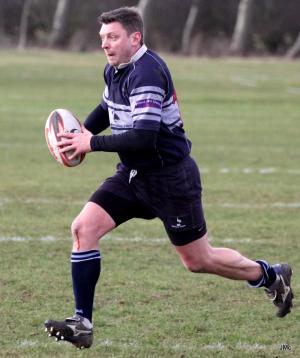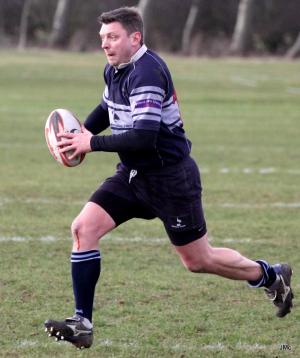 1 as long as they are back in the office by 6pm to make up their shift – they then usually get away for last orders at 10pm – fair dos.