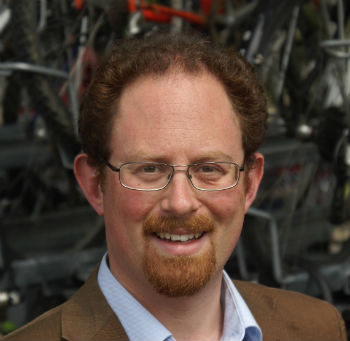 I'm not in the least bit political. If I get involved on the periphery of Parliamentary discussions and debate it is because I occasionally see MPs trying to implement legislation that doesn't make sense in our modern internet based world. This is often because MPs have so much information thrown t them that they have to resort to keeping ideas simple so that they can get their brain around them.
Unfortunately when it comes to legislation that touches the internet, and by default touches those of us whose livelihood depends in one way or another (an increasingly large cohort of people) on the internet, the simplistic view often taken by MPs is often at odds with the practical workings of internet technologies.
We end up spending a lot of time and money fending off such legislation, more often than not pretty successfully but usually after great effort and pain. This is because it takes an age for people (MPs) who because of the practicalities of their job have to look at complex issues very simplistically.
I'm all for keeping things simple (stupid) but we also need people in our Parliament who can get their brain around the complexities associated with the internet. What to the layman is a simple network that "just works" is in reality a hugely complex ecosystem. In fact the complex issues faced by MPs often extend to non-technical considerations such as the privacy of the individual In reality it is difficult to separate the technical issues from the non technical as they feed off each other.
One of the few Members of Parliament who does understand these issues is Dr Julian Huppert, MP for Cambridge. His background is research science at Cambridge University. Julian has taken a very active participation in internet and technology related debates in the House of Commons and was one of the leading opponents of the Digital Economy Act that was (outrageously in many people's view) rushed through in the dying days of the last Labour government.
Because of his work supporting the internet industry, last summer Julian was awarded the Internet Hero Award at the annual ISP Association Awards dinner. Since then he served on the Parliamentary Select Committee looking at the Draft Data Communications Bill (Snooper's Charter) and was highly influential in the decision making that lead to the Bill being killed it off for this Parliament.
We need to keep MPs like Julian in the House of Commons. He is good for the internet. He understands the issues. MPs need to raise a lot of cash to pay for their election campaign. I assume the next election will be in 2015 but much will go on between now and then.
I have agreed to help Julian by organising a fundraising dinner on his behalf. He is a Liberal Democrat but this is not a party political issue. In fact this is a technology blog not a political blog.
Whatever your political beliefs, if you work in a business, or maybe it is your business, that makes its living from the internet it is in your interest to support Julian.
So this is an invitation to you to a Fundraising Dinner entitled "An  Evening with Julian Huppert – Internet Hero". This dinner, on Tuesday 25th February,  is a sit down job at the National Liberal Club in Whitehall – a totally high class environment if you've never been.
At £300 a head this isn't a cheap do but we have to remember that the idea is to help raise funds to get Julian re-elected. We won't be stinting on the quality of the food and drink in any case.
You will be in the company of 49 other influential people from the internet industry so it will also be a great night for networking. We shouldn't forget that it will also be an opportunity to share your thoughts with Julian.
Click here to find out more or drop me a line if you want to talk about it.
That's all for now. Please help if you can.