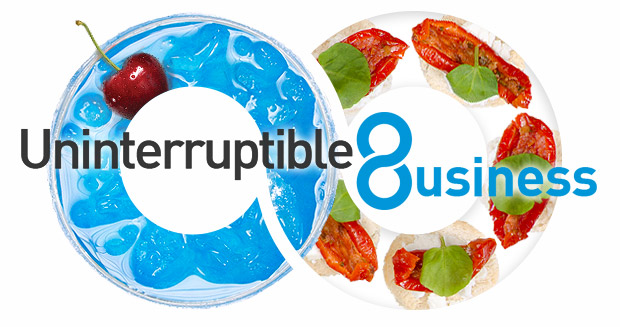 There are two phrases that I thought I'd banned from this blog some time ago: "cloud" and "smart phone". "Smart phone" is still banned but I've had to reluctantly use "cloud" as it is in such common usage and any replacement term is longer than the word cloud itself (phone is the replacement term for smart phone which makes the latter a non starter).
A search for cloud on trefor.net brings up lots of posts that discuss it one way or another. Although it's been a trendy topic for a while now it's amazing how many businesses don't use the cloud. For example Microsoft reckon that 85% of businesses don't yet virtualise their server infrastructure. Also the market for dedicated servers is still very much all about solid bits of metal and hard drives.
This means that despite the term cloud feeling almost so old it's about time we got a new one (cf "Unified Communications" replacing "VoIP for Business"1) there is still a huge amount of mileage left in the market. It is still very much  emerging.
With that in mind I'm having a bit of a Timico bash in London next week where we will be talking about cloud services for UK based organisations
–          It's about a revolution in how IT infrastructure is produced, consumed and maintained
–          It's about the need for UK data centre sovereignty
–          It's about the importance of quality connectivity to hosted virtualised infrastructure
To add some pizzaz to the evening I've got Joe Baguley, CTO of VMware coming along to do a bit of a talk. Joe is a top banana when it comes to talking about cloud infrastructure. His talk is entitled  "Container Ships, Kittens, Chickens & Coffee Shops". You know it makes sense. We will also be chatting about what Timico is doing with VMware.
The party is at a super cool venue called the Ice Tank (pun intended) in Covent Garden. Because I'm a good guy I have some tickets reserved for blog readers. The event starts at 6.30 on Tuesday 23rd April – that's next Tuesday. If you want to come along let me know here. There's also more info about the gig here.
Please only come along if this is of genuine interest. I don't want any time wasters, costermongers, itinerant salesmen, rear admirals, unemployed actors or general low life:). Most of the attendees will be IT Directors/CIOs etc. Attendees will also be able to trial Timico Virtual Data Centre services FOC for their businesses.
1 also feels as if it's about time we found a replacement phrase for UC.