When I was a kid in the Isle of Man I used to play sports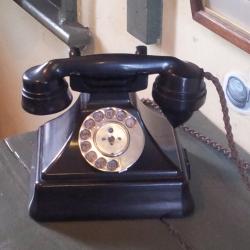 after school – cricket in summer and rugby in winter. Afterwards I'd walk down Bray Hill to the phone box at the bottom and call home for a lift. I didn't need cash. When the pips went Mam would know it was me and she would set off to Douglas to pick me up.
Mobile phones had not been invented. I really don't know how we managed but somehow we got by. At university there was one phone to serve the whole hall of residence – 350 or so students. I must have called home every now and again but probably no more often than once a week. I recall I used to write letters. I had terrible handwriting in those days which has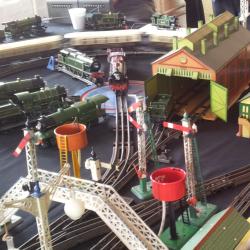 since deteriorated – I only ever type these days.
This morning we went to the Museum of Lincolnshire Life on Burton Road in Lincoln. There was an exhibition of old Meccano toys. I used to have a Meccano kit. Today's layout had a train set from the 1930s. A bit before my time.
A time of innocence.