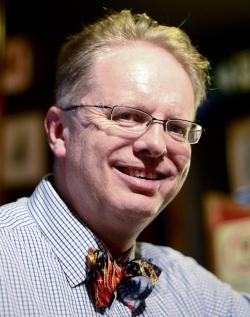 This is to let you know not to expect anything coherent (ok ok I know what some of you are going to say…) out of this site until probably Tuesday. Technological revolutions can come and go and scoops, news, reviews, snippets, gleanings and gossip will pass by unnoticed.
This is because tonight is #trefbash2013. An annual event designed for the readers of this blog to let what hair they have left, down. There is no hidden agenda at these events. They are simply there to have a good time and this for a substantial majority of the attendees means drinking lots of booze. Last year having started at 5.30 we finally finished at 3am, somewhere in SoHo – anyone who knows me will know that it is a miracle for me to stay awake beyond 10ish – praise be.
This year we are planning to drink more champagne  than in 2012 with relaxation further aided by a vodka luge in the shape of an elephant's head. The vodka comes out of the trunk. I have been told of other shapes that these luges can be sculpted into, for hen parties for example. This is not such a party or such a design.
In 2013 we are hoping to avoid the damages roll of 2012 in which suits were ruined whilst falling off Boris Bikes, heads split open and subsequently glued to bed sheets and trips to casualty. All separate incidents. But we shall see.
Being effectively a two day event you should expect no posting on Friday and seeing as I have a Lonap board meeting all day Monday that too will be probably be devoid of any new material.
I will have photos again this year courtesy of the magnificent Buzz from Timico engineering. If I get a chance before Tuesday I will stick them up.
Sorry if you are not coming tonight. The tickets go "on sale" sometime in September and you have to be fairly quick off the mark to bag one. Numbers are limited by the capacity of the venue and in any case there comes a point where you can have too many people at a party.
To those who will be there I'm looking forward to seeing you. There is a dress code but I have no idea what it is although I have been telling people it's "pink tutus" so come in whatever is comfortable. I have a new bow tie for the occasion.