There's something very artistic about a brick wall. The one was photographed in the corridor just outside the office. There isn't much else to say about it really. I guess there is a scenario that it used to form part of some historic industrial building. The University of Lincoln is built on an old industrial site. One of the buildings, a bar and concert venue, is called the Engine Shed which gives you a bit of a hint to the past.
Sparkhouse is an interesting place to start a business. Interesting tech startups. The guys in the room next to us are into Bitcoin. In Lincoln! It's something you really imagine happens in darkest Silicon Valley not quaint old Roman/medieval city of Lincoln. The Lincolnite office is just downstairs.
Not done much water cooler networking as yet which is what's supposed to happen in these innovation centres.  It'll come no doubt:)  There isn't a water cooler anyway. You just run the cold tap for a bit. This isn't Silicon Valley you know.
Anyway here's the photo. The one after it is of a stone wall I pass on my walk home. Part of historic Lincoln. There are lots of them about. Nice. If anyone has any other good photos of walls then please send them in so that I can share them with the readers 🙂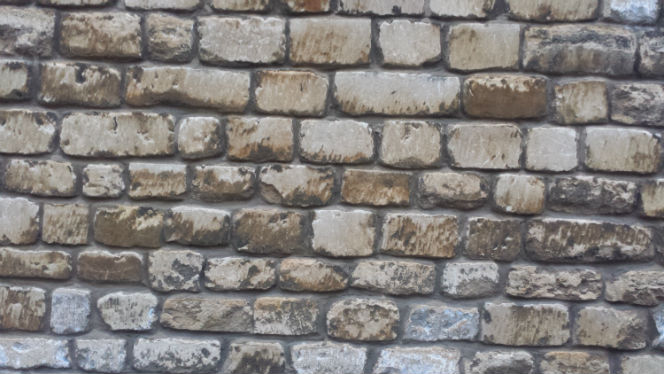 Gotta go. Watching the snooker. Anne is a fan.