According to some algorithm or other deep in its cockles, Facebook reports that 79 people of the oh-so-fine folk I am connected to via that social media behemoth posted birthday wishes to my wall on Monday (which, yes, was my birthday). On top of that, after I posted acknowledgement and thanks for all of that warm thoughtfulness quite a few others chimed in to make their good wishes known in the comments of my post. Thus, it is no April Fool's joke to say that over 100 individuals, each with their own lives to lead and their own days to traverse end-to-end, had me in mind for at least a few moments and made the effort to let me know it. I consider this to be somewhat remarkable in itself, however when I take these well-wishers into account and realize that (a) a high percentage of them are people to whom I am not related, (b) I haven't seen many of them in over 20 years, and (c) a little mental straining is needed to recall where we met …well, at that point it just gets me thinking.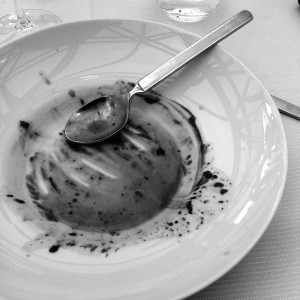 Admittedly, I almost wiped my birthday data from Facebook a couple of days prior to the date, not because I am sensitive about getting older, but because I just didn't feel up to dealing with what can only be considered an onslaught of contact. No doubt the majority of you reading this piece – and thank you for doing so – know exactly what I am referring to. Depending on where you live and how the time zones for your Facebook "Friends" break down, this onslaught can actually last for far long than the 24 hours it traditionally takes to move through one's birthday. It begins with the Notifications. Each time someone writes a birthday greeting on your Facebook wall – and doing so is now so easy that a puppy can do it (and likely has…check youtube) – you receive a Notification stating such. And because we are all unabashedly self-centered, we immediately chase that Notification so we can see exactly what it was that someone wrote (more often than not, some variation of "Happy Birthday"…capitalized, not capitalized, ALL CAPS, with and without terminating punctuation, and so forth). Then, of course, because we are all inherently polite, we acknowledge the birthday greeting in some way, be it by clicking "Like" or actually using the Comment function to write something back. It is this exercise, which goes on over the course of a full rotation of the planet and then some, that had me pondering the three clicks needed to erase my Birth Date from my About|Basic Information. That said, I am truly glad I didn't do so.
Less than 10 years ago on a No Big Deal birthday (read: a birthday marked after 40 that doesn't have a 0 or a 5 as its final digit) you would typically pick up birthday wishes from living grandparents, parents, siblings, spouse, children, close friends, maybe a few cousins, and a half-wacky aunt or two. Not a bad haul, and all of it sincere and heartfelt, and warm to be sure…but none of it unexpected. Today, though, courtesy of the new reality that is social media connectedness, birthday wishes also arrive from friends you last saw prior to the first space shuttle launch, the siblings of those same friends (and in some cases, their parents), that nice whoever you met flying back from Austin that time, people whose paths you crossed in the workplace with whom you shared some affinity that never bloomed into friendship outside the office, cousins umpteen times removed, and a host of others who fit in-between or who exist in the cracks alongside…and how cool is that?
Sure, the Facebook birthday onslaught can get thick and a little ridiculous — and I speak from the perspective of someone who at 432 "Friends" has less than 10% of the maximum 5000 allowed — and wanting to hide when you see that wave coming is no doubt a perfectly reasonable reaction. That wave, though, is warm through and through with glad tidings, genuine feeling, and the hopes of others for your well-being and health. It is a true testament to the sheer power and reach of social media, and for one day (OK, an extended day) each year we can all stand to be enveloped in that.
Related posts: