Wilkinson Sword Hydro – the ultimate razor?
In the run up to Christmas Kid4 scours the online free give away offers  for presents for the family. Very resourceful.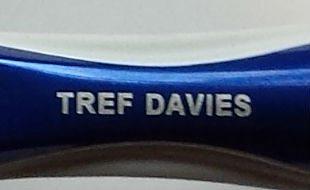 One of these offers has just come through: a Wilkinson Sword Hydro 5 blade razor job. It looks very good quality albeit over 3 months late. I'm not going to look a gift horse in the mouth especially if it is going to give me a shave or two but you do have to wonder about the marketing of this offer.
Either it proved to be more popular than their wildest dreams and they ran out of stock very quickly or their planning was v poor and the execution terrible. If the first was the case it's interesting to note that their manufacturing lead times would appear to be around 3 months. Seems a lot for a bit of plastic even if it did come personalised.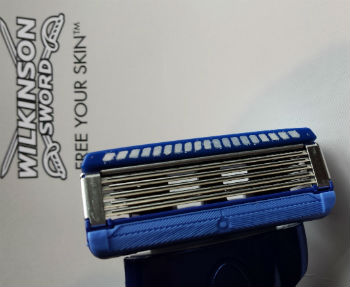 Whichever is the case I am going to end up using it because I have it, it has 5 blades and it was free. I will of course report back so that you, the unshaven masses, can benefit from the experience. It will be quite annoying if I end up thinking it is good becasuse I will have to go out and buy more blades and you can bet your bottom peseta that they are even more expensive than my usual quad blades.
Maybe I'll let Anne decide which is best for smooth cheeks. I was going to finish this post with the sign off  "something for the weekend?" but I don't bother shaving at the weekend. A hangover from my old rugby playing days when I needed to look as rugged as possible on a Saturday afternoon.
So on Monday morning you shall know. If I remember.
Ciao bebe (strokes his non existent beard and rides off into the sunset)…
Other posts mentioning the word shave:
UC for small business (boring considering this is the weekend:)