TaxiCab, an app developed by cabbies for cabbies is to replace Hailo
Riding in a black cab today I noticed that there was a big X in gaffer tape across the Hailo advert. Remembering my recent gushes about Uber (ici et ici 1) I got into conversation with the driver.
According to the driver Hailo has been around for 3 years or so and was bringing in a lot of business to London Taxi drivers. However 6 weeks ago cab hailing company apparently announced that they would also be including Minicabs (Hailo says Exec cars, taxi driver said they were effectively Minicabs). The Taxi drivers don't like this and my driver said they had started to drop the service – hence the X over the ad.
Apparently the app isn't yet available but in the interest of research I Googled it. Apart from Hailo I could only find cab:app which sounds similar because it has been developed by taxi drivers but doesn't look anything like the app I was shown.
The Hailo move can only be in response to Uber hitting town. Maybe finding an image of the new TaxiCab app is a scoop. Exciting eh! One imagines that competition is good thing.
It must surely be unusual to find a taxi driver who can code although I do recall years ago that a cabbie won the TV quiz programme Mastermind. Today I was in London to visit Telehouse in greenwich – just next to the O2. I did ponder using Uber but the Jubilee line gets you straight there and it just didn't make sense – transport modes for courses as they say:)
You may well have heard it first on trefor.net – especially if you have been manning the Antartic Survey and have only recently returned because you won tickets for Wimbledon in the ballot – but that is another story.
TaxiCab, by taxi drivers for taxi drivers…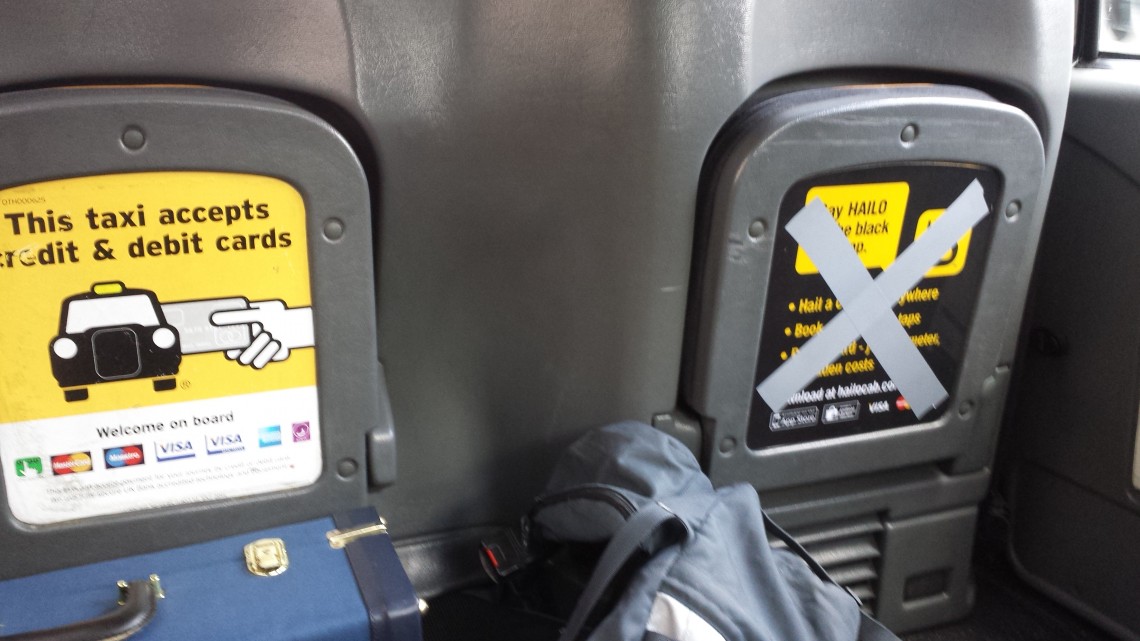 1 Oui, ohohiho