Google translate Ukrainian offer is v odd reports reader @tonyhatfield
Today, using my Nexus 7 running KitKat and the latest version of Google Chrome, I clicked on a link to the Huffington Post. A page appeared asking me if I wanted to translate from Ukrainian. Here's a screenshot. V odd considering the page is clearly in English. Not sure if the Huffington Post has an Ukrainian edition!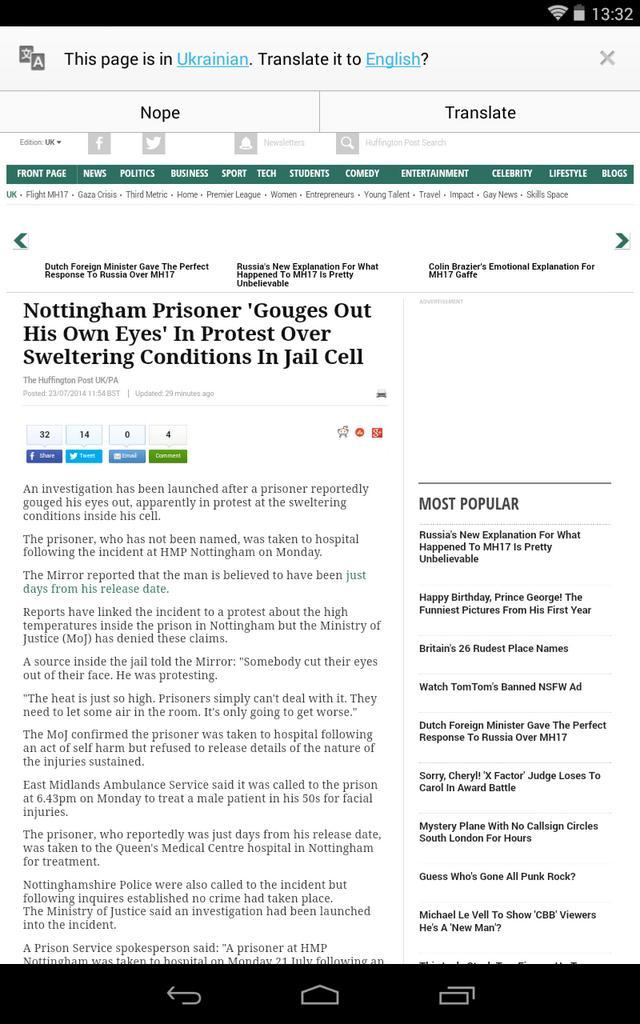 Then I tried accessing the page using my Vaio Win7 again using the latest version of Chrome browser. This time no translation request.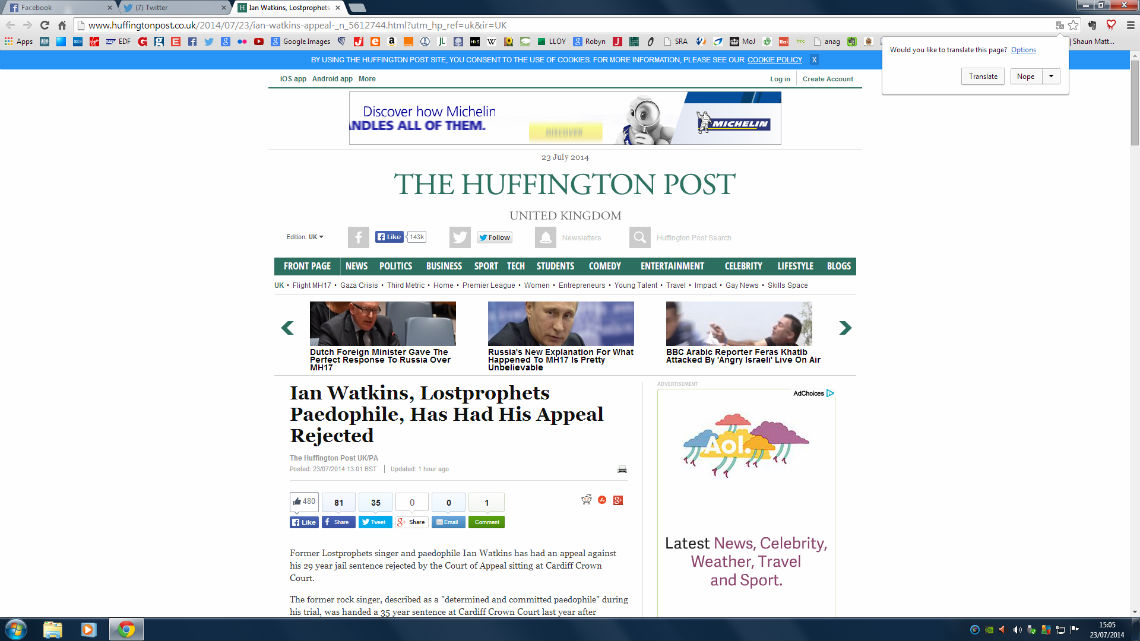 As a tiebreaker up to my Dell desktop again running Win7 and latest Google browser.Again the Google translate Ukrainian offer appeared. This time with no reference to 'Ukrainian'.
Seems very odd!
Can anyone enlighten us on why this may be happening. My first thought when hearing about the Ukrainian translation bit was that maybe his ISP was using a block of IP addresses originally allocated to a provider in the Ukraine. Sounds like some Ukrainian mobster has latched on to the black market for IPv4 I thought.
I recall a few years ago seeing the Swedish version of the Google search page when travelling on the Eastcoast train to London. This was because the train's satellite link connected to a ground station in Sweden. Not seen that since so whatever that glitch was clearly temporary and is now fixed.
However when hearing that it only happened on 2 out of 3 devices that seemed to rule that scenario out. The mix of Operating Systems also seems to rule out an OS related issue.
Anyone out there got any thoughts on why this might have happened? Something to do with the Huffington Posts page maybe?  Answers on a postcard, comment (pref) or tweet. I'm sure there will be a few people interested in finding out what was happening.
Google translate has other useful uses – check out this post about bypassing Virgin Media web filters to access Pirate Bay.
Update Sunday 27th July: Just surfing Majorca related subjects on my droid and found myself at an olive oil related website (fwiw – off there on hols in August). To my delight I was offered a translation from Ukrainian. I thought this screenshot would serve as a worthy update to this post.
Ciao bella…