What might a WebRTC enabled democracy & election process look like in 10 years' time? (Or, technically, 12)
There's a lot of pre-election stuff that's the same every year. The campaigning, the squabbles, the gaffes and the villains: they're all regular plot lines in Britain's most depressing pantomime. As we go to the polling stations tomorrow, however, we can reflect on 2015 as the year that something did change – the first year that the parties appear keen, rather than reluctant, to embrace technology. We're seeing as many memes and mashups as we are manifestos; not surprising really as this is, afterall, what many of the traditional media outlets have dubbed "the social media election".
It's true that there's been far more activity on the social media battlefield than ever before (even if they've not quite got it right) and it seems that parties are even beginning to use big data – although they've a long way to go to replicate the success that Obama had with data in his 2012 campaign. But what role could or should technology play in the elections of the future? What might, say, the 2027 election look like? How might WebRTC play a part in that? Here's what I imagine might happen…
Every campaign sits on a foundation of micro targeting
If there's a question worth asking, in 2027 there'll be some data that supports the answer. Parties will dedicate greater spend to using big data as the foundation of each campaign – whether that's in the capture and curation of data relevant to them or analysing it.
This will allow focus of specific campaign messages on certain groups, or even at an individual level. They'll focus on swing voters, and those within swing constituencies, targeting them with whichever marketing method suits that opportunity, at that time. Meaningful, one-to-one engagement with individual voters will be commonplace, made easier with social media. In addition, these engagements will be more memorable because they'll use video and other real time comms via WebRTC.
Shaping campaigns in this way has obvious benefits for the parties, but could this type of targeting backfire? Will voters get creeped out and perceive the relevant party in a negative way? Will the long heralded privacy backlash make it too difficult to capture the right data in the first place? Do we rely too much on the integrity of the people to whom we give our data?
Predicting outcomes and campaign agility
With so much data available, much of it collected from social media engagements, will it be easier to predict results?
In the 2012 election in the US, analyst Nate Silver created a model that accurately predicted the winner in every state. Was his success simply due to the fact that Nate was ahead of the curve with the system he was using, and no one had time to react? In 2027, prediction models will have become even more sophisticated and we will see a greater emphasis on doing this in real time. That will then have an effect on parties' activities and focus throughout the campaign. Each party will need to be agile and have the means to react quickly to changing predictions. Technology like WebRTC could provide another way to communicate with party members, on the ground campaigners or even swing voters in a really quick and effective way.
Real democracy in real time
Electronic systems could allow the public to vote on issues before or as decisions are taken in Parliament. The government paid lip service to using technology to help represent the public' views with e-petitions, but will they ever be brave enough to open up decision making to registered voters on a regular, or even real time basis? Technology like WebRTC, with its low barrier to delivering enriched comms universally, could potentially be used to allow voters to watch a live debate and then vote at the end. This vote could then shape Members' opinions or, even, make the decision outright. Would Parliament ever be that bold, and would MP's accept their role being changed from being a voting representative of a constituency to its steward?
Some governments have already trialled this kind of approach, albeit to shape decision making in advance of its debate. DemocracyOS is an example of this: an open source solution that seeks to provide voters with the means to inform, debate and vote on bills before they are passed. According to them, it's already been used by the Government of Mexico, the Congress of Buenos Aires, and by some congressmen in the US amongst others. Adopting this kind of approach would be an interesting way to reduce the effectiveness of large companies' lobbying, and ensuring that airtime in front of MPs isn't just a question of money and power.
I easily can imagine that forward-thinking councils in the UK, or even individual MPs could use this kind of democratic technology to debate local issues, gaining traction by social media sharing. It would be a welcome alternative to local, "public" consultations that are conducted so discreetly that the public are not properly represented.
Even if government, councils and elected representatives don't themselves adopt that approach, there are other organisations that seek to make government more democratic from the outside. US startup Placeavote has an interesting model, where site members vote on bills on any range of topics and Placeavote's candidates will represent the majority of voters. It has failed to gain much traction so far but could prove disruptive given the chance, and I imagine that by 2027 we could have seen someone try a similar approach in the UK.
Reducing expenses, humanising politics and customer service 101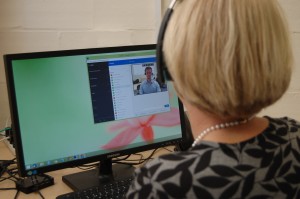 In 2027, MPs will find it much easier to balance their Parliamentary duties with those in their constituency. Technology like WebRTC will mean there's little excuse to not participate in a debate or vote because they will be able to do so remotely, and there would no longer be the possibility for bills to be passed due to poor scheduling and low turnour. Furthermore, MPs won't need a second home in London and can spend more time in their constituency.
Internet connectivity will be ubiquitous, as will devices to access it. This means that they can use tech like WebRTC to engage with their constituents in a different way with memorable, multimedia enriched conversations with the same universal reach of the phone systems of the past. For example, elected MPs and their representatives could use this to make their "MP surgeries" more accessible for their constituents by negating the need to travel. They could even adopt a real time "ask me anything" approach during pre-election campaigns.
By 2027, local MPs will have learned lessons from the way that businesses use technology to improve their customer service. Communicating with your MP will be more efficient and timely and, as a result, people will engage with them more than ever before.
The voting process itself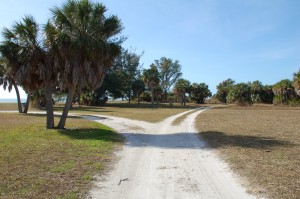 An obvious area where technology could improve elections is in the voting process itself. For example, how backwards and archaic is it that we should turn up to a physical location with just a polling card and no verification of identity, yet we already need an online government gateway ID to get a passport? And how secure is it really to leave counts of paper ballots to volunteers? Technology like WebRTC could reduce the technical barrier of providing biomechanical verification in the process.
In addition, increasing the number of people who are registered to vote, and those who actually do place a vote is an ongoing challenge. Technology could make the process of registering and voting more convenient in the hope of increasing participation. To this end, the Political and Constitutional Reform Committee has already proposed that all electors should have the choice to vote online in the UK by 2020. Electronic voting has already been trialled in some countries and so some level of e-voting in the UK by 2027 is not unimaginable – although the experience in Estonia hasn't actually increased turnout in itself so its effect on this could be in question. Furthermore, whilst paper counting by humans may have its drawbacks, it is very open, auditable and therefore resilient against high level, systematic abuse. Will we ever have the same level of assurance with an electronic vote?
Whatever happens, it's pretty safe to say that the stage has been set for much wider use of technology during the election process. The challenges will be cultural and institutional – and we'll be interested to see which parties will be first to adopt real time technologies to make a real difference to the voting public.
Previous posts from the ipcortex WebRTC week:
Hacking together a WebRTC Pi in the sky – keevio eye
Wormholes, WebRTC and the implications of algorithmical analysis
Matrix.org: Defragmenting today's communications
WebRTC – where are the real world applications?
Welcome to ipcortex WebRTC week on trefor.net
Check out all our WebRTC posts here