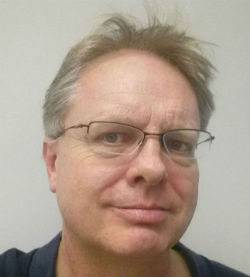 Since Monday I've been trying to set up a Google Apps for Business account for trefor.net. I kept getting rejected with a message saying that "the domain trefor.net was already in use".
I was using it via my personal gmail account – picking up trefor.net emails pulled from my Timico POP3 mailbox. Deleted any reference to trefor.net in my personal mailbox then when Google continued to reject my efforts to register a new apps account I discovered you have to wait 24 hours for "things to filter through the system".
Over 24 hours later it still didn't work and I made a comment to this effect on Twitter. Twitter is a truly powerful networking tool.  @AndyCDoyle offered to help and this lunchtime, having started to raise a ticket with Google, he found that there was already a Google Apps account for trefor.net. Funnily enough it was one I registered meself years ago. I'd totally forgotten about it.
A password reset came through to the recovery email address, my own personal gmail account,  and hey presto I was up and running. Ish. It does take time to learn how to navigate your way around and I can see why a business might want to contract the setup out to an IT consultant.
One thing that flummoxed me was that in all the help guides it says you have to verify that the domain is yours. None of the relevant fields appeared on my screen so either I had already done it (certainly don't recall that which I'm beginning to find out perhaps shouldn't be a surprise) or when I signed up for Google Apps you didn't need to do that step. I suspect the former is true.
Setting up email was easy. I just had to modify the Timico hosted zone files so that the MX records pointed at 5 google servers. Once that was done it worked straight away. Simples. I can now add aliases to my heart's content and because the account was set up before Google started charging it's all free. Result!
It would appear that I can have up to ten users in the free account which is going to do me for the forseeable future. Not figured out how much storage I get yet but I have over 100GB in my other account thanks to me buying a Chromebook so that should be fine for a couple of years.
I've already set up some aliases including one for use in tradeshow registrations that is automatically filtered and archived 😉
Important to make a bit of progress every day and this is progress.
PS As you may have noticed at the top of this post I'm experimenting with new profile pics. Have managed to change my personal gmail pic but struggling with  one for the new trefor.net account. Keeps telling me the jpg photo is an invalid file. Google Apps is great for many things but it ain't perfect and seems to have plenty of bugs that need kluges to work around. Not figured out a kluge for the profile pic yet.
PPS big thanks to Andy Coyle. Was surprised to hear he has a broad Mancunian accent. Shouldn't have been because he lives in Manchester but that's Twitter for you. Andy there will be a beer waiting for you when I come up for UKNOF27. Also you might want to think about using his services especially if you are in the Manchester area. His website is here.
Ciao all.