We had a Linksys reseller on the phone needing help with setting up his SPA9000. This is a small PBX for the small business market. It sitts very nicely below the Nortel BCM50 in our portfolio of communications systems for business.
Timico recently launched the SPA9000 in a Webinar held jointly between Cisco/Linksys and KeConnect. Yours truly said a few words. It is very satisfying to see the outcome of such marketing activities resulting in channel partners generating sales.
This particular partner needed help with setting up his SIP trunk. He hadn't read the manual – ah well. That's what we are here for. It took a few seconds. The solution worked. He is happy and has other customers lined up for the product/service.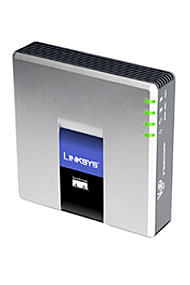 Picture of SPA9000