I mentioned that I would get some photos up once they came back from the developers and here they are. The biggest shock for me is to see how much weight I have put on this year – something to sort out in January!! I also note that I need a haircut.
On the plus side having reflected of the Awards Evening it was a highly successful event from ITSPA's perspective. Not only was the turnout high but in his speech Ofcom Board Member, Stuart McIntosh, was most complimentary regarding the work that ITSPA has been doing. This is ITSPA growing up.
This is a time of fast moving changes in the industry and it is good to be a part of it.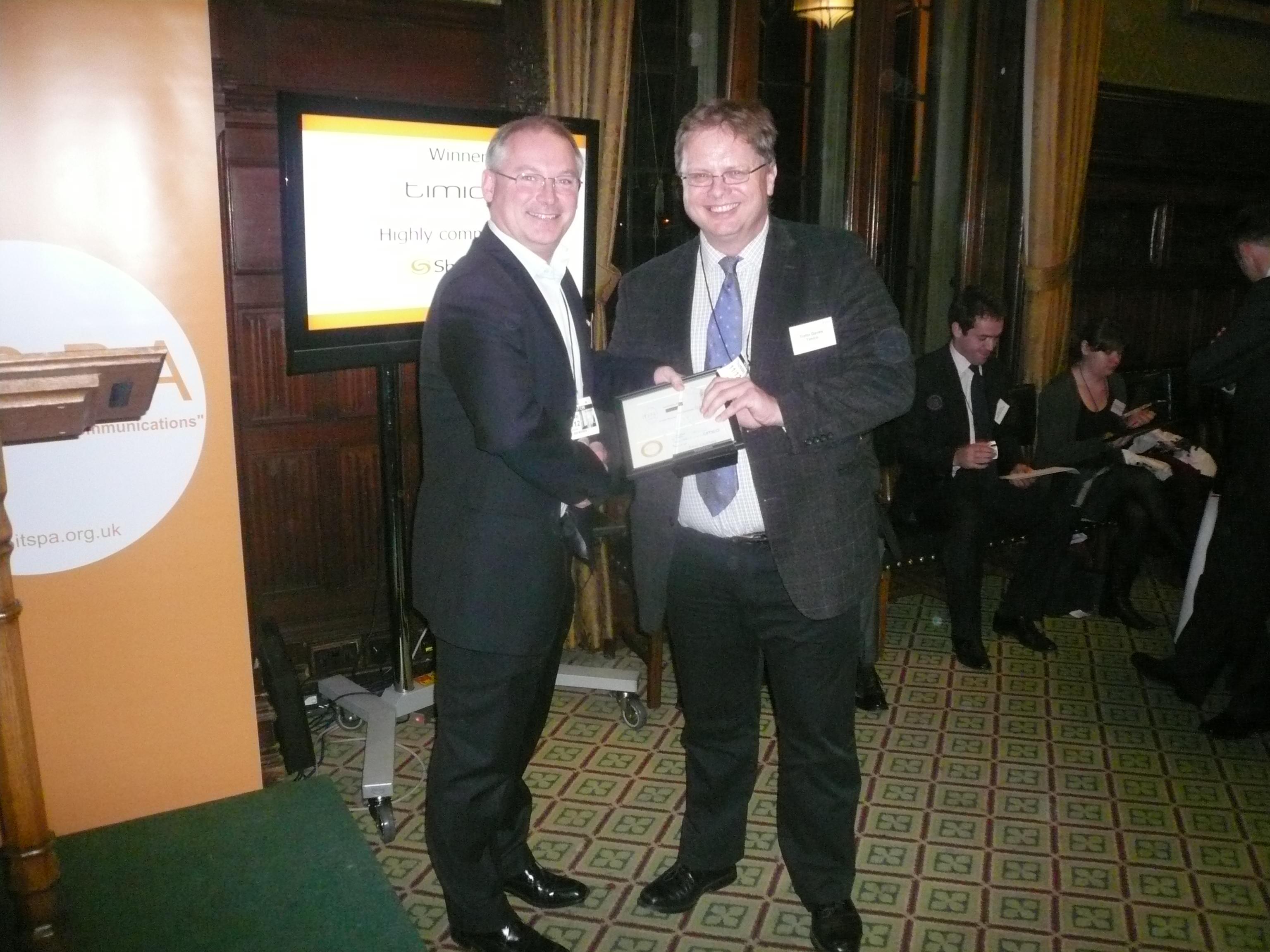 I accept the ITSPA Unified Award from Dave Axam of BT.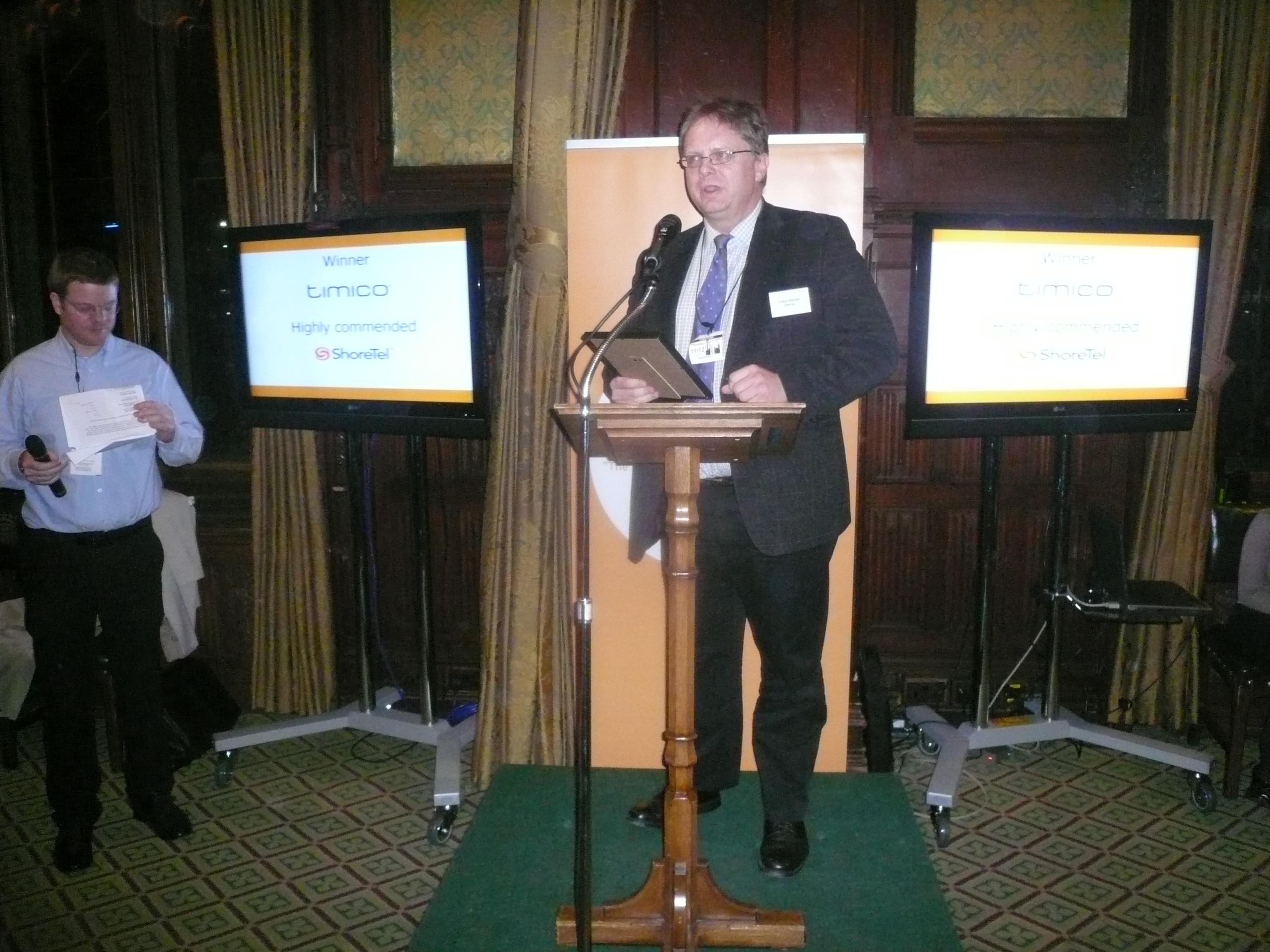 The acceptance speech; erudite, informed, witty yet tempered with the appropriate level of gratitude and humility.