Many years ago I worked at Marconi Electronic Devices in Lincoln. The purchasing manager there, a canny Scotsman,  had a certain approach when it came to the acquisition of software. His opening bid in a negotiation would be the cost of the physical tape required to carry the software to our premises.
These days software doesn't come on a tape. In fact it often doesn't come at all but resides somewhere remote and fluffy in "the cloud". What's more it can't even be described as software – more a set of APIs and capabilities. When it comes to estimating a value for such an entity it has to be in terms of the benefit to your business.
It wasn't so long ago that Timico was a small ISP. The company has been growing quickly to the point that had we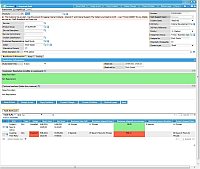 continued without change the best efforts that kept customers happy and the wheels on the engine turning were no longer  going to be good enough.
Around a year ago we decided to invest in a Business Transformation programme that would create a world class service organisation with our customers at its heart. After all the only reason we are here is to provide service to this most important set of people.
Simplistically put this is a new system with which to run our business. Undergoing such an activity has taken up a huge amount of internal resource and not inconsiderable assistance from external experts.
The first delivery in the programme of work is a new help desk called ServiceNow.
ServiceNow helps us to enforce the ITIL disciplines for service management and reinforces our ethos for delivering exceptional customer service. Customer self service is in the pipeline and a nice touch is that we will be able to integrate this system with that of many of our customers which should add value to our proposition.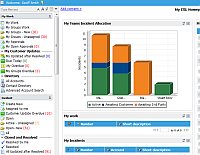 Our business processes are all being reviewed and refined, so that we can operate more efficiently and eliminate the mistakes that we make. The breadth and increasing complexity of the services we provide for our customers mean that we need to raise the bar and operate to higher standards of quality and consistency.
Our systems will be more automated and integrated, so that any information can be entered once and re-used wherever required. And by aligning the new systems with the new processes, we will be able to scale the business up efficiently in line with our ambitious growth plans.
There we go. Sounds almost like a sales pitch but it isn't really. It's what a small company has to go through on the way to being a big company. I believe the investment, which when we have finished the initial phases of work is going to total in the £ millions, is going to be of significant value to the business. Another exciting development on the road to world dominance 🙂