The game hasn't started yet but the atmosphere is building up.this is a great family event but be warned. Queues are horrendous for the catering concessions and not a McDonald's in sight – so much for the exclusive sponsorship. Maybe they only care about the London venues.
The mobile data connectivity is superb though I've not been able to figure out how to register for WiFi. I'm not a customer of BT broadband (I am but via BT Wholesale) and though I have a KeZone account with an Openzone roaming agreement I can't see how to use it.
This actually doesn't matter because much O2 SIM is giving me a fantastically reliable 7.5Megs down and 1.5 Megs up.
I have 3 pics for you. 1st is a panoramic shot of inside the stadium – just worked out how to do it properly.
The second shot is a screenshot of the speeders for the mobile data.
Finally there's a photo of the 3g small cell antenna deployed in the stadium.
Enjoy: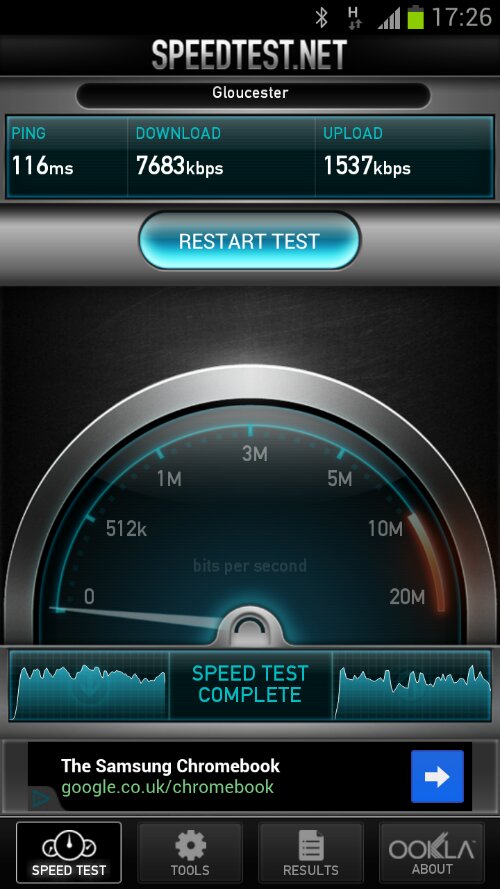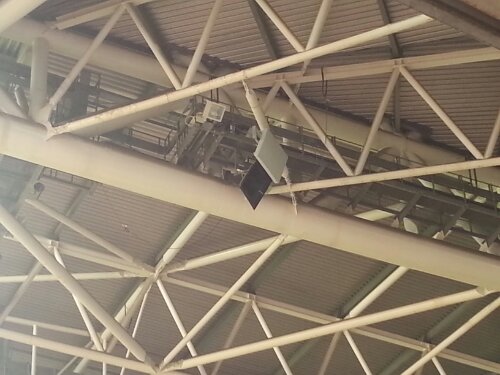 WordPress for android via s3