Travel Communications Survey Report 2014, a new survey released last week, shows that although customer service and staff productivity to be at the top of the list of concerns by those in the British travel industry, only 9% of the businesses are currently implementing some form of unified communications technology. The survey, performed by leading unified communications provider, Elitetele.com and UC manufacturer Swyx, in conjunction with Travolution magazine, breaks the entire pool down as follows:
9%      Implementing unified communications in their business
18%    Know of UC, but have not yet applied it in their business
13%    Know of UC, but do not understand how its potential benefits
60%    Are completely unaware of what unified communications is
Yes, you correctly read that last bullet point. When asked about unified communications, SIXTY PERCENT of the travel executives surveyed responded by stating that they have no knowledge or awareness of UC whatsoever! And curiously enough, despite this lack of UC understanding this same pool cited cost as the prime showstopper to upgrading their systems, while also forwarding the notion that improving customer service and the flow of communication amongst the business Holy Trinity (staff, customers and suppliers) are more important than cost reduction.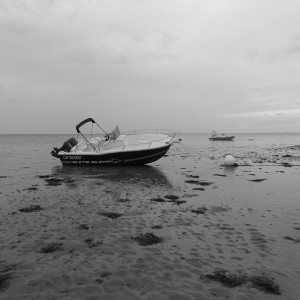 Clearly, there is a significant amount of confusion amongst UK travel industry technology decision makers with regard to unified communications system pricing, installation, and maintenance. The Travel Communications Survey Report 2014 acknowledges this fact, too, placing it at the center of their conclusions, saying "…we presume that because unified communications technology is 'new' and marketed as an 'upgrade' companies may believe it to be more expensive when it actually isn't. The platform evolved to simplify cost management and save money and resources across IT and telephony."
Despite the antiquated circa-1970s computer equipment on display and in use at fine (and not so fine) airports all over the world, the travel industry has something of a reputation for being at the forefront of new technology. For instance, the airlines were among the first to leverage the Internet and the Web nearly 20 years ago, both for customer-facing sales and service, as well as for administrative and reporting purposes. Airports, too, have been deep into the game at least since the turn of the millennium, in some cases going so far as to update terminal parking lot availability status via email and/or text message.
For the moment the travel industry, which the Elitetele.com/Swyx/Travolution survey specifically indicates is lagging badly behind technology-wise, continues to be perceived as "on the stick" by John and Jane Doe. Without a hasty realization, however, that unified communications is key to resolving their primary concerns – having good and able customer service in place, and a staff operating at best efficiency – this estimation can easily change (and quickly at that). Education can close the perception gap amongst travel industry decision makers, and swift subsequent UC investment and deployment can ensure that a like perception gap never forms in the customer relationship.
Related posts: